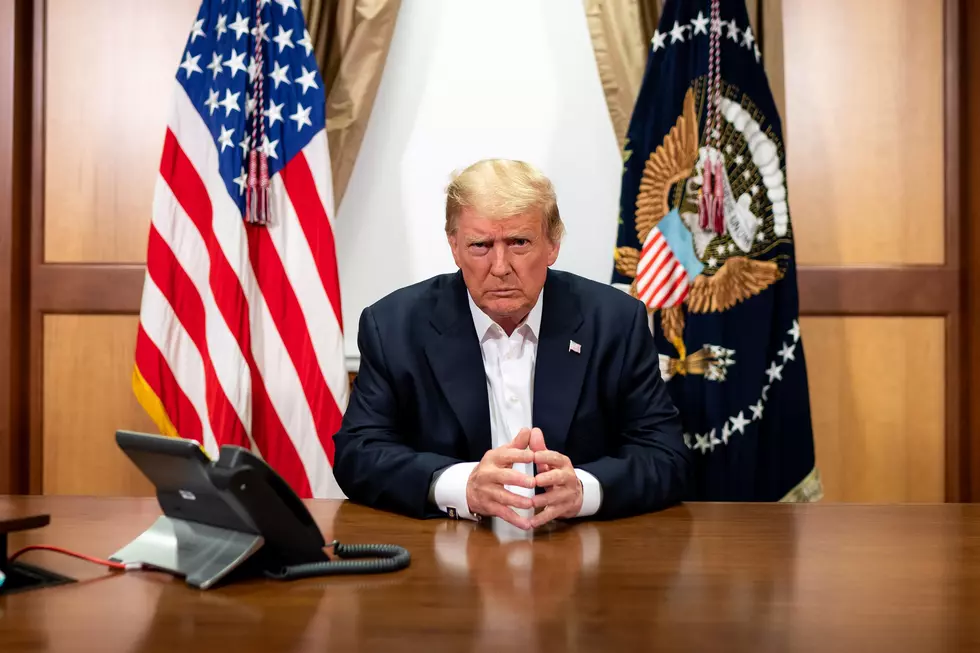 President Trump Tweets He Will Leave Walter Reed Hospital Tonight
Getty Images
President Donald Trump has announced that he will be leaving the hospital after a three-day stay to treat symptoms of COVID-19.
The President of the United States announced the news via Twitter and you can view the post below @realDonaldTrump
Trump has been treated at Walter Reed National Military Medical Center since Friday afternoon.
Trump's return comes as the White House is still learning of the scale of the apparent outbreak on the complex last week. Press secretary Kayleigh McEnany tested positive for the coronavirus Monday morning.
The virus has killed nearly 210,000 Americans.
UPDATE: Below is an address to the media by the Physician to the President of the United States via our media partners at KATC-TV3
Elected Officials In Louisiana Who Tested Posted For Coronavirus