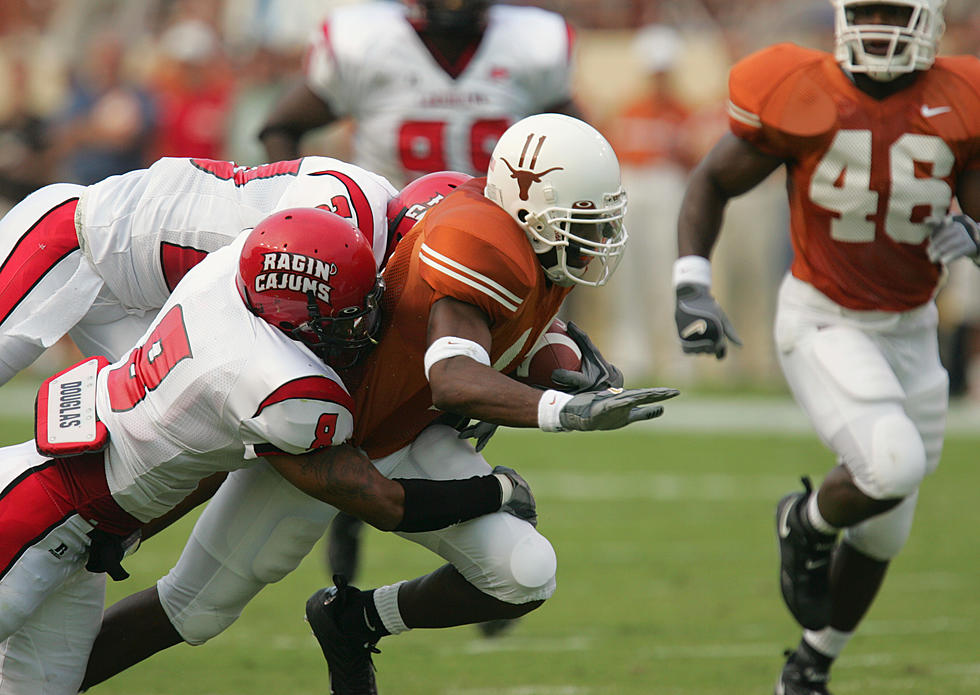 Report: Louisiana Ragin' Cajun Football To Play Texas In 2021, Minnesota In 2023
Photo by Ronald Martinez/Getty Images
Louisiana's Ragin' Cajun football team will play at Texas on September 4th, 2021, and at Minnesota on September 30th, 2023, and will receive a lot of money to do so, according to a report from FBSschedules.com.
The matchup at Texas replaces a previously scheduled game in 2021 against Arizona State.
Per the report, the ASU and Louisiana agreed upon the cancellation, though ASU will pay Louisiana a $200,000 cancellation fee. The two schools are reportedly scheduled to play in men's basketball in Tempe next Fall, with ASU paying Louisiana $95,000 for the game.
Additionally, Louisiana has a scheduled road game at Minnesota in 2023, and have also added a home-and-home series with Tulane scheduled for the 2024 and 2027 seasons.
Texas will pay Louisiana a $1.5 million guarantee for the game, while Minnesota is set to pay the Ragin' Cajuns athletic department $1.3 million for the contest.
One other note is the next scheduled football game between Louisiana and Tulsa. The Ragin' Cajuns played in Tulsa in 2017 as the first game of a home-and-home series. The second game scheduled at Cajun Field was originally slated for 2019, then pushed back to 2024, and reportedly has now been pushed back again to September 9th, 2028.