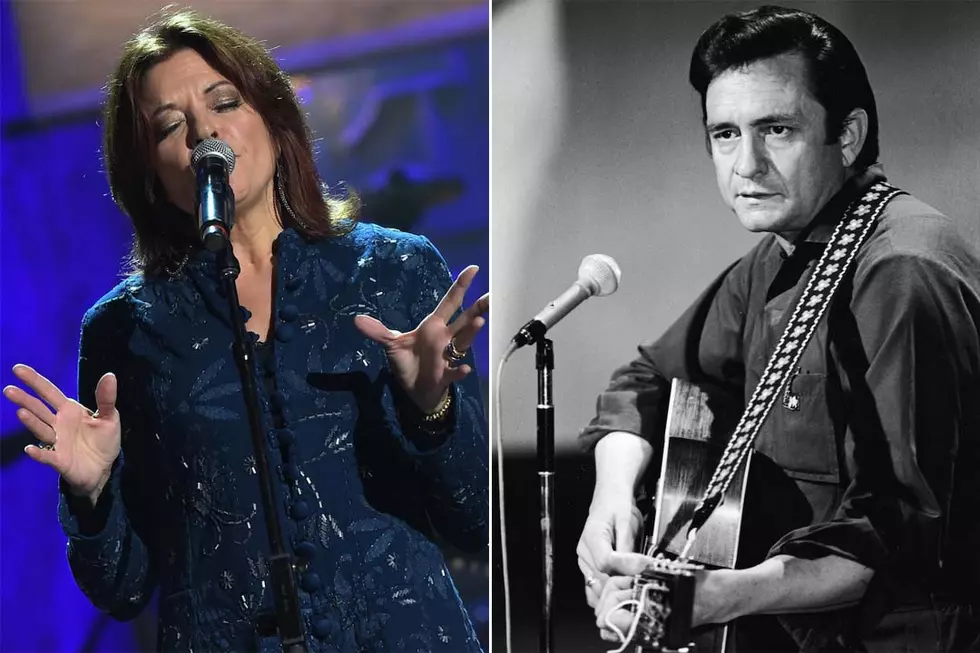 Rosanne Cash Remembers Johnny Cash as 'The Sweetest Dad', Despite Her 'Chaotic' Childhood
Rick Diamond / Hulton Archives, Getty Images
In a new interview, Rosanne Cash explains her childhood as the daughter of Johnny Cash in such a way that it's a wonder she even considered pursuing her own career as a musician.
"I grew up thinking becoming famous was about the worst thing you could do," she tells People. "You went on the road, you started doing drugs and got divorced and didn't see your kids and everything fell apart."
Despite the Man in Black's mounting vices and a split from Rosanne's mother, Vivian Liberto, after falling in love with fellow performer June Carter, however, one of country music's best-loved second generation stars recalls growing up with "the sweetest dad."
Over time, Rosanne Cash developed her own voice as a singer and creative mind, building a career separate from her dad's while tapping into his innate ability to work out his personal problems onstage. Her conquering of any resentment from her father's hectic life got ironed out in a live duet of "I Still Miss Someone" that's covered in an episode of Ken Burns' Country Music docu-series; years later, she's fully embracing her family's legacy with Ry Cooder via the ongoing tour Cash and Cooder on Cash: The Music of Johnny Cash.
"I asked Ry what we should do, and he said, 'Well the only show to do is Johnny,'" the younger Cash tells People. "I said, 'Ry, I have been avoiding that for 40 years!' But it's been life-changing."
Cash and Cooder on Cash: The Music of Johnny Cash began with July dates in Nashville and Chicago and continues this fall in Boston, Mass. (Oct. 30), New York City (Nov. 2) and Philadelphia, Pa. (Nov. 3).
Country Stars + Their Famous Relatives