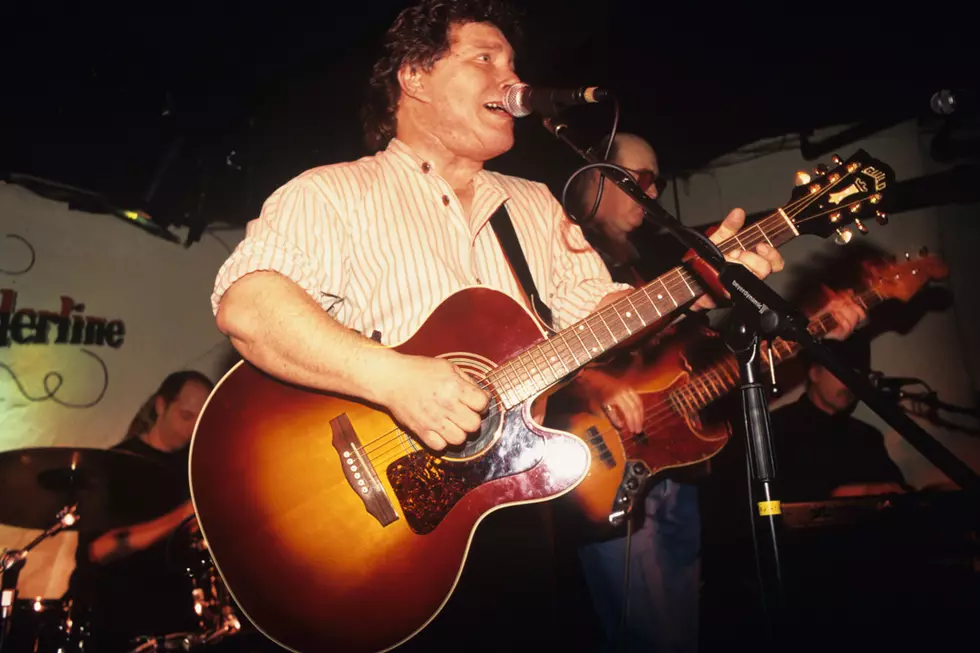 Amazing Rhythm Aces Singer Russell Smith Dead at 70
Brigitte Engl, Getty Images
Russell Smith, best known as the singer of the country-rock band Amazing Rhythm Aces, has died. Nashville's Tennessean newspaper reports that Smith died on Friday (July 12) at the age of 70 after battling cancer.
Smith was born in Nashville, but he was raised in Lafayette, Tenn., and according to the Tennessean, by the late '60s he ended up in Knoxville, where he played in a group called Fatback with other musicians who would eventually form the Aces. They relocated to Memphis and formed the group in 1972, combining a wide variety of influences including country, rock, soul, gospel and more.
The group released their debut album, Stacked Deck, in 1975, scoring a pair of hits with "Third Rate Romance" and "Amazing Grace (Used to Be Her Favorite Song)." They scored another hit in 1976 with "The End Is Not in Sight (The Cowboy Tune)," which won them a Grammy in 1977 for Country Performance by a Duo or Group With Vocal. The group spent most of the '70s on tour with some of the most popular musical acts of that era, including the Eagles, Jimmy Buffett and more.
Amazing Rhythm Aces split after 1980's How the Hell Do You Spell Rhythum, and the members went off into various solo endeavors. Smith enjoyed a very successful second career as a songwriter for country acts, writing No. 1 hits including Randy Travis' "Look Heart, No Hands," T. Graham Brown's "Don't Go to Strangers" and Ricky Van Shelton's "Keep It Between the Lines." He also had songs cut by Tanya Tucker, Rosanne Cash, Kenny Rogers, the Oak Ridge Boys, Don Williams and more, in addition to scoring a Top 40 country solo hit with "I Wonder What She's Doing Tonight."
The Aces regrouped in 1994, and for the last decades of his life, Smith split his time between touring with the group and writing for other artists. The Amazing Rhythm Aces paid tribute to him via Facebook after his death, writing, "Russell's soulful voice and artfully crafted lyrics helped develop the signature Amazing Rhythm Aces sound that defined an era and transcended genre labels. Like their sound, Russell, himself, was a little southern, a little rock 'n' roll, pinch of bluegrass gospel, and an endless supply of soul."
Smith's funeral service is set to take place on Wednesday (July 17) at 2PM at Alexander Funeral Home in Lafayette, Tenn. His family is requesting donations to the Macon County High School Band in lieu of flowers.
Remembering the Country Artists Who Have Died in 2019: