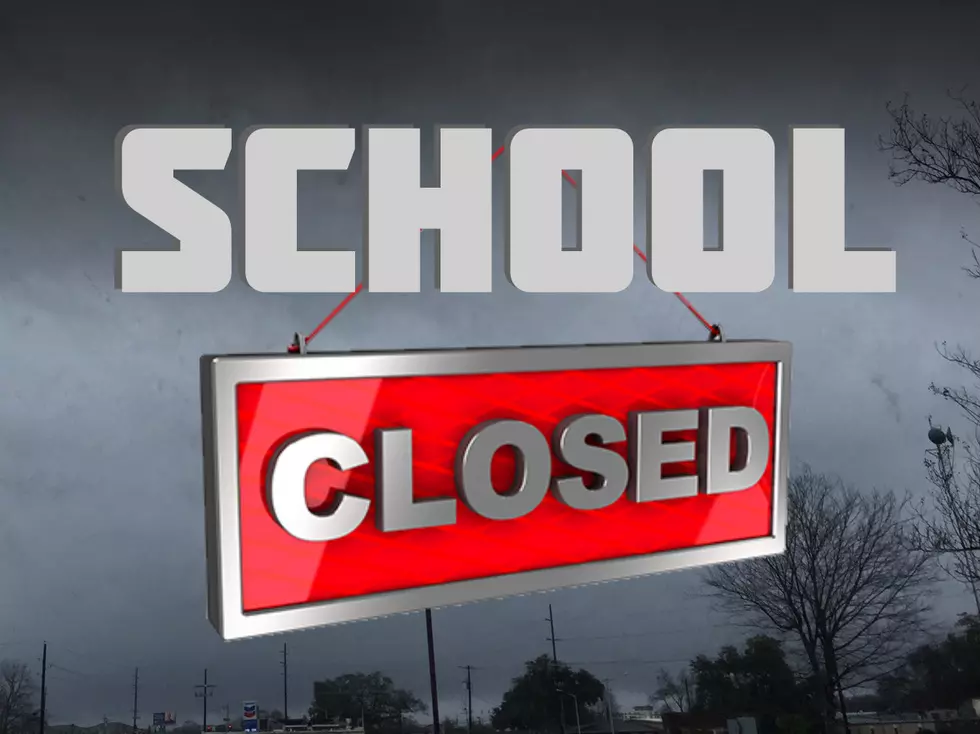 School Closures for January 16, 2018
Staff Graphic
With a round of potential wintry mix in store tomorrow, some schools in southern Louisiana have already cancelled classes.
Below is the list of school closures thus far for Tuesday, January 16, 2018.
All Acadia Parish public schools (Parent/teacher conference will be scheduled at a later date.)
Notre Dame High School
Northside Christian School
Rayne Catholic
All Calcasieu Parish public schools and offices
School Board meeting has been moved to Thursday, January 18.
SOWELA Technical Community College
All Evangeline Parish public schools and district offices
Sacred Heart in Ville Platte
All Iberia Parish public schools
Catholic High in New Iberia
All Jefferson Davis Parish Schools
Bethel Christian School in Jennings
All Lafayette Parish public schools and central office
Acadiana Renaissance Charter Academy in Lafayette & Youngsville
Ascension Episcopal School (all three campuses)
Butterflies and Beyond in Lafayette
Carencro Catholic School
Covenant Preschool in Lafayette
Family Life Christian Academy in Lafayette
First Baptist Christian Academy in Lafayette
Gethesemane Christian Academy & Gethsemane LaPetite Childcare Center in Lafayette
Lafayette Renaissance Charter Academy
Our Lady of Fatima in Lafayette
St. Cecilia School in Broussard
St. Thomas More High School
Sts. Peter & Paul in Scott
Sugar 'n Spice Preschools and Vacation Station (all locations)
The Church Academy inLafayette
United Christian Academy
Westminster Christian Academy
Youngsville Christian School
All St. Landry Parish public schools
Academy of Sacred Heart in Grand Coteau
Berchmans Academy in Grand Coteau
CDI Head Start and Early Head Start
Good Shepherd Montessori in Port Barre
Magnet Academy for Cultural Arts
Opelousas Catholic
Warriors for Christ Christian in Opelousas
Westminster Christian Academy
All St. Martin Parish public schools and offices
Louisiana Christian School
New Beginnings Christian Academy in Breaux Bridge
Episcopal School of Acadiana in Cade
All St. Mary Parish public schools and central office
Head Start Centers
VB Glencoe Charter School
All Vermilion Parish public schools and central office
Head Start Centers
Sam's Kid Safari in Abbeville
Vermilion Catholic High in Abbeville
UL remains open tomorrow.
Lafayette Christian Academy will be open.