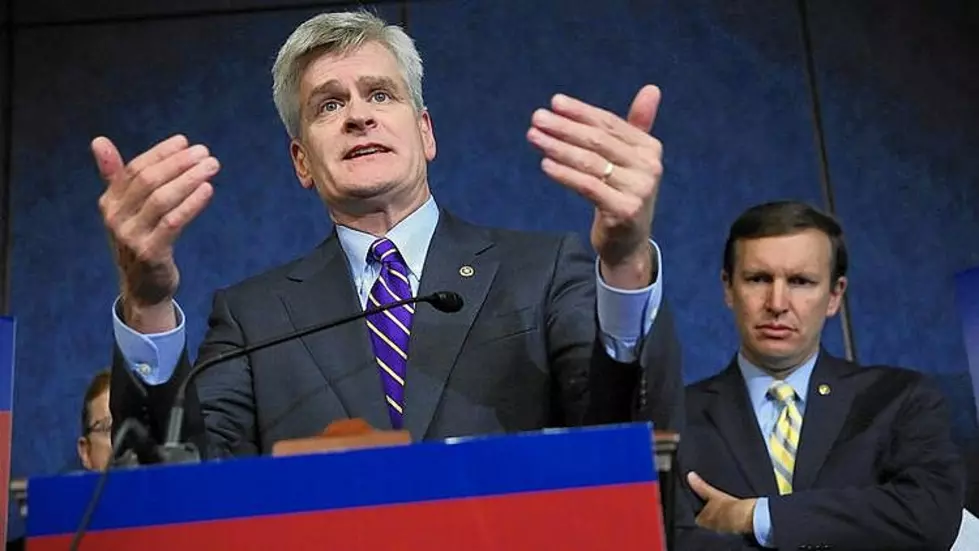 Senator Cassidy Proposes '$1,000 For All' Stimulus Checks
Photo-by-Alex-Wong-Getty-Images
Enter your number to get our free mobile app
Capitol Hill has been a flurry of ideas, proposals, second guesses and in some cases total confusion, since the beginning of the COVID-19 pandemic. Most of the confusion has dealt with how to properly handle an illness that no one had ever experienced before and very little was known about.
The additional confusion also came in the form of how to best help Americans and our American economy survive the months of stifling business and work conditions, with some employees literally going completely without while this pandemic reeks havoc on America.
And, in this one particular case, I can nearly sympathize with our legislators. On one hand, they want to do what they to help Americans hit hardest financially from the pandemic, and yet on the other hand, they don't want to pay too much to actually cause Americans to profit from not working and cause even further shut down the American economy.
It's a balancing act, but indeed, we will all second guess every thing they do and we'll manage to find fault with whatever plan they come up with.
One of the plans we've learned about from the Louisiana Radio Network comes from Senator Bill Cassidy, who has just proposed a second round of stimulus checks of $1,000 each for most Americans.
Cassidy says the people with the most pain right now are the ones with young children, and the next round of stimulus should reflect that.

 

"They have to pay for either childcare that they did not pay for before, they are paying for more meals at home, momma may have to give up her job to care for the child if they cannot get childcare," says Cassidy.
Just like the first round of stimulus checks, these would be exclusive to only those whose annual income is under 75,000 dollars for an individual and 150,000 for joint filers.
And even though the new stimulus would be a little less than the original stimulus payments, Senator Cassidy says the thousand dollars would go a long way and he adds,  "It gives adults without children a little bit less money but still supports them and at the same time directs where the need is."
Read More: Who are the Early Favorites to be Louisiana's Next Governor?