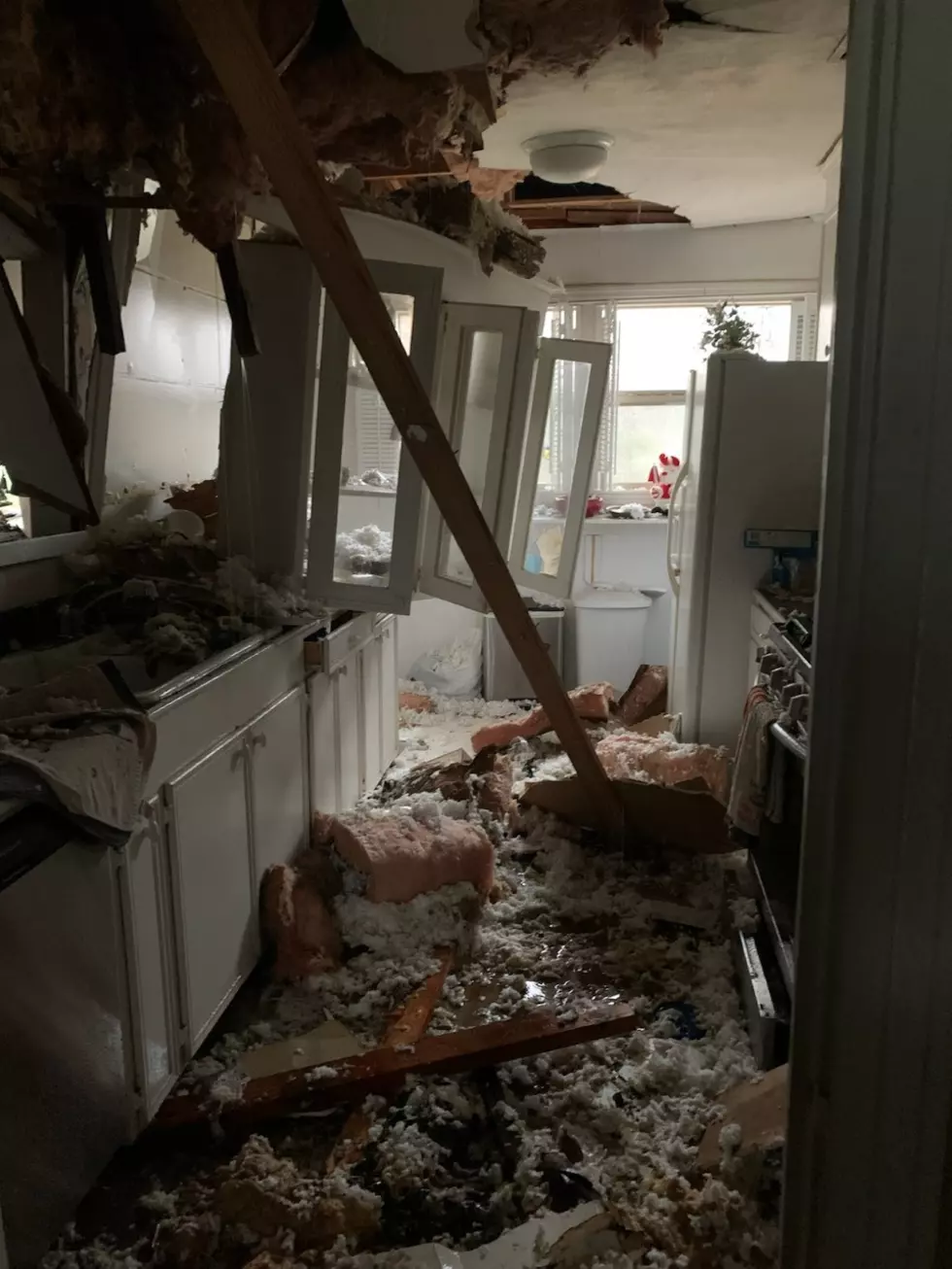 Severe Weather Causes Heartbreaking Damage in the Alexandria and Pineville Area [Photos]
Staff Photo
As severe weather rips its way through parts of Acadiana and North Louisiana pictures and video are coming in showing serious damage throughout the Alexandria and Pineville area.
These first three pictures are from my in-laws' backyard and kitchen in Pineville. Thankfully they're OK.
Below are pictures and video being posted to KALB's Facebook page of the storm damage.