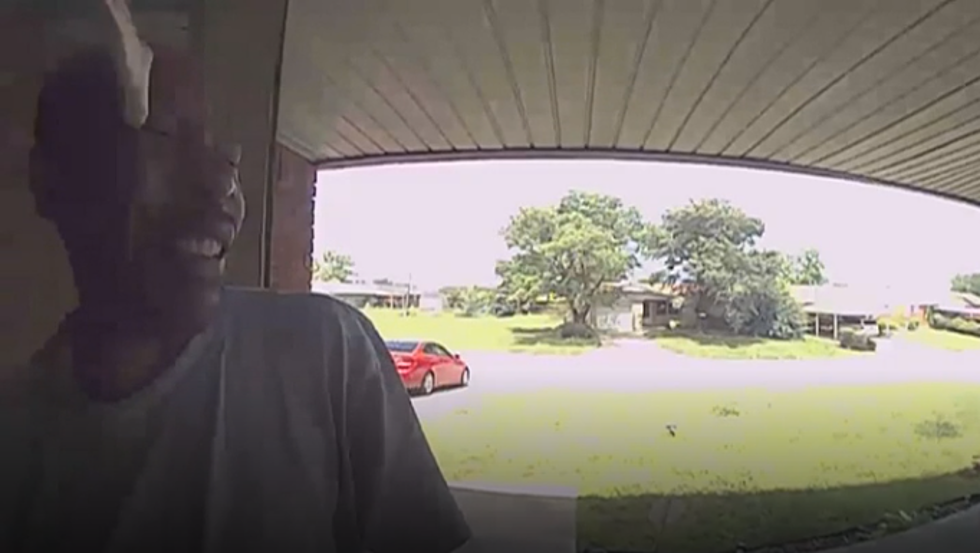 Snake Hidden on Front Porch Light Bites Man in Face
CNN
As you'll see in the video below, Jerel Heywood walks up to his friend's screen door when a more than 5-foot snake attacked him.
Fortunately for Heywood, the snake was not poisonous. He was taken to the hospital where he was treated immediately.
"No stitches, thankfully, but they cleaned me up pretty good," Heywood said. "I am on antibiotics."
The snake, which was wrapped around the porch light, was killed by a neighbor (as you can see in one of the videos above).
Rodney Copeland, the homeowner, said he believes the snake was taking refuge from recent heavy rains but plans to take steps to keep others away.