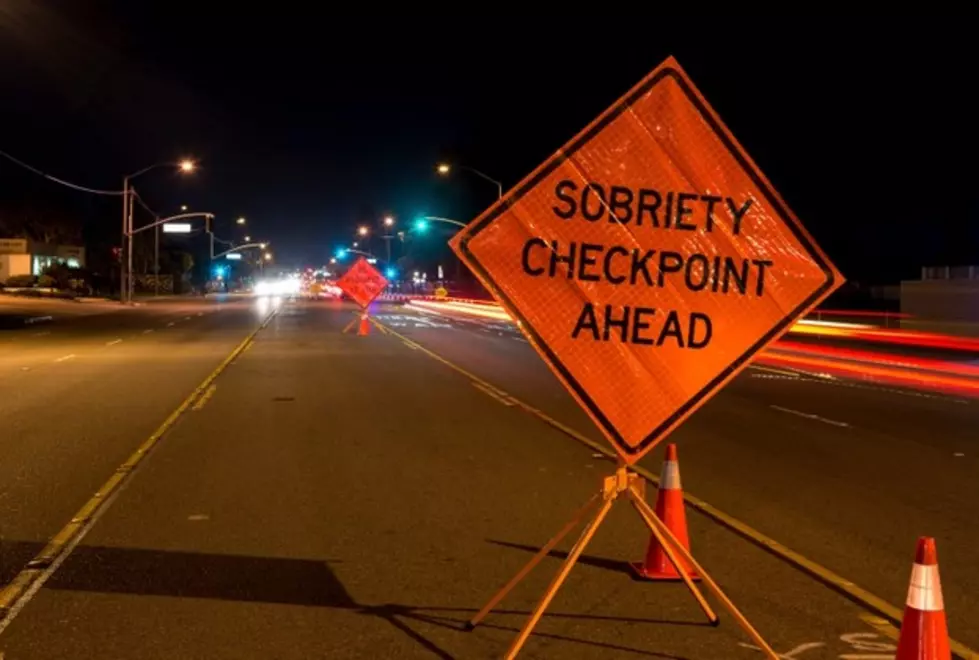 Sobriety Checkpoint In Acadiana Friday Night
Sobriety Checkpoint Sign aijohn784, ThinkStock
There are plenty of options when it comes to getting a safe ride home if you are planning to go out and have drinks.
This Friday night, officers with the Lafayette Police Department will be working an OWI checkpoint in the city.
They do not share with the public the exact location of the checkpoint, but they do tell us that it will start at 9 o'clock Friday night, and it will wrap up on Saturday morning at 3 o'clock.
The easiest thing to do when you know you are going to be drinking is to designate a driver.
That's not the only option though anymore. Between Uber and Lyft, you can pay to have someone take you home if you know you're going to be drinking.
You can hire a cab to get you to the places you are going.
You can also designate a driver before you go out.
Law enforcement officials have told us that if you are arrested for OWI, it can be a very expensive process.
In addition to possibly hurting or killing yourself and others, the financial obligations of paying fines and retaining an attorney will add up.
By the time the process is over, the typical bill ends up being in the thousands of dollars.
Police will respond, as they always do, with zero tolerance to any impaired driver.