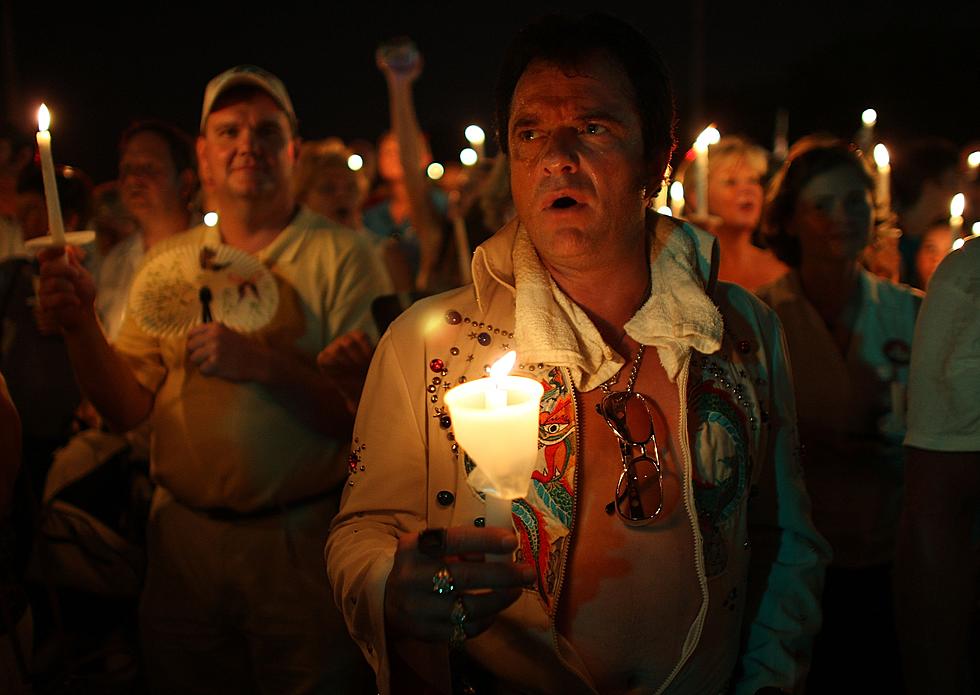 'Socially Distant' Candlelight Vigil for Elvis Week [VIDEO]
Joe Raedle/Getty Images
"Elvis Week" is a pretty big deal in Memphis, Tennessee, and around the world every August. But this year it looks a little different. The annual commemoration of the death of Elvis Presley on August 16, 1977 brings hundreds of thousands of visitors to Graceland, Elvis' home. Activities for the virtual Elvis Week this year were held from Aug 8-16 in Memphis, and included fan club events, daily screenings, tours of Graceland.
But without a doubt, one of the favorite moments for the last 43 years has been the annual Candlelight Vigil. Thousands of fans usually wait hours to pay their respects to the King by carrying candles up to the Meditation Garden on the grounds of Graceland. Their devotion is legendary, even in the middle of a hot August night in the south. But this year, only 720 fans were actually allowed to take part in the beloved event, which was shortened to only three hours on Saturday, August 15th from 9:00 pm - midnight. Tickets were free, but as you can imagine, they were completely snapped up in minutes after they were made available on the Graceland website.
Security has been tight at the annual Elvis Week activities, and large crowds were discouraged by the presence of guards who were not armed, but firm about safety measures during a pandemic. The usual block party vibe, which to be honest, is quite jolting if you were expecting a funeral atmosphere, was still present, but just a whole lot less boisterous this year. Events were still held, but were toned down considerably.
If you missed this year's Candlelight Vigil, check it out below. Thank you, Thank you very much. #Elvis4Ever
10 Real People and the Actors that Portrayed Them