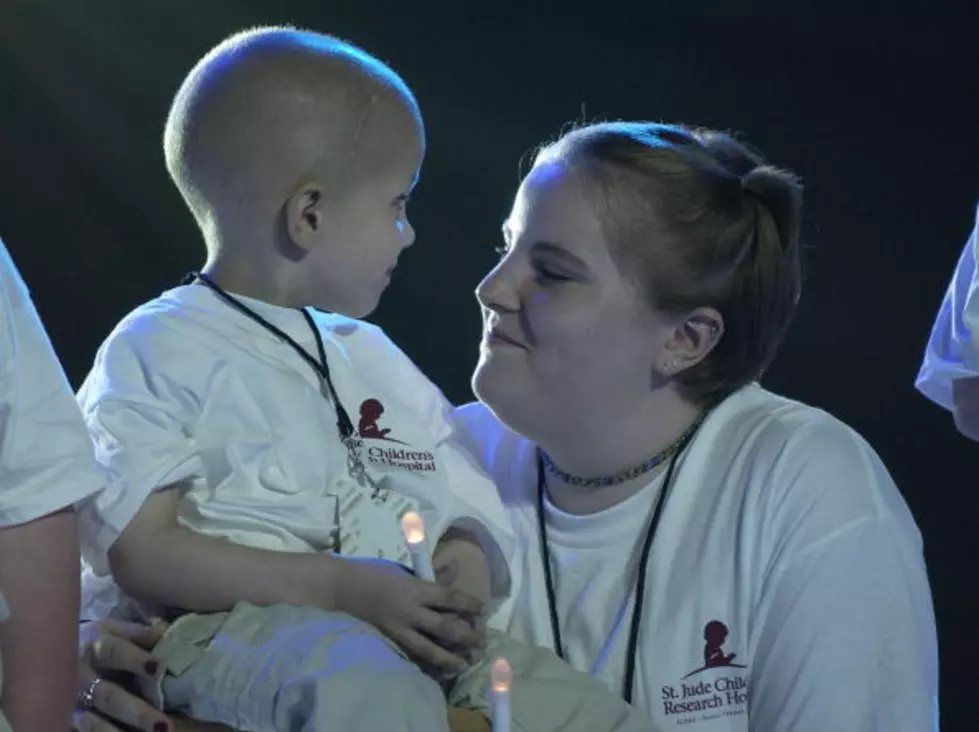 St. Jude Radiothon In Full Swing
Mark Mainz, Getty Images
We call it "our two most important broadcast days of the year".
Today and tomorrow, we are holding our 27th St. Jude Country Cares Radiothon, brought to you by Acadiana Mazda. It is all to benefit the kids at one of the most wonderful places on all of God's green earth, St. Jude Children's Research Hospital in Memphis.
Over the next two days you will be hearing some sad stories from families who've lost children to cancer. You'll hear from those who are still battling at various stages of "the fight". And joyously, you will hear success stories. Those kids who've grown up to be healthy, productive members of society all because of the miraculous work of a beautiful place just a little north of here.
It may tough to listen to at times. We hope you can listen at the very least long enough to be inspired to give. We're not asking for your life savings, just a little. If everyone gave a little, we could all do a lot.
As you've probably heard us say many times by now, Danny Thomas, the late entertainer and St. Jude Founder, used to say all the time -- "I'd rather have one million people give one dollar instead of one person giving a million dollars."
Why? It's really simple. More people will then know about the cause. More people aware of what can be done if we band together. More people we could potentially reach.
Real simple, we invite you to become a Partner In Hope. It's $20 a month. We know for some money is tight and we understand that. But ask yourself, "do I actually do enough?" and "can I do more?" We bet you can.
All of us here at the station are Partners In Hope. Trust us, you don't even notice it.
Thank you in advance for what we are about to accomplish together in the next two days. You have never let us down. You are some of the most generous people we know.
From our 97.3 The Dawg family to you and yours, God Bless You!