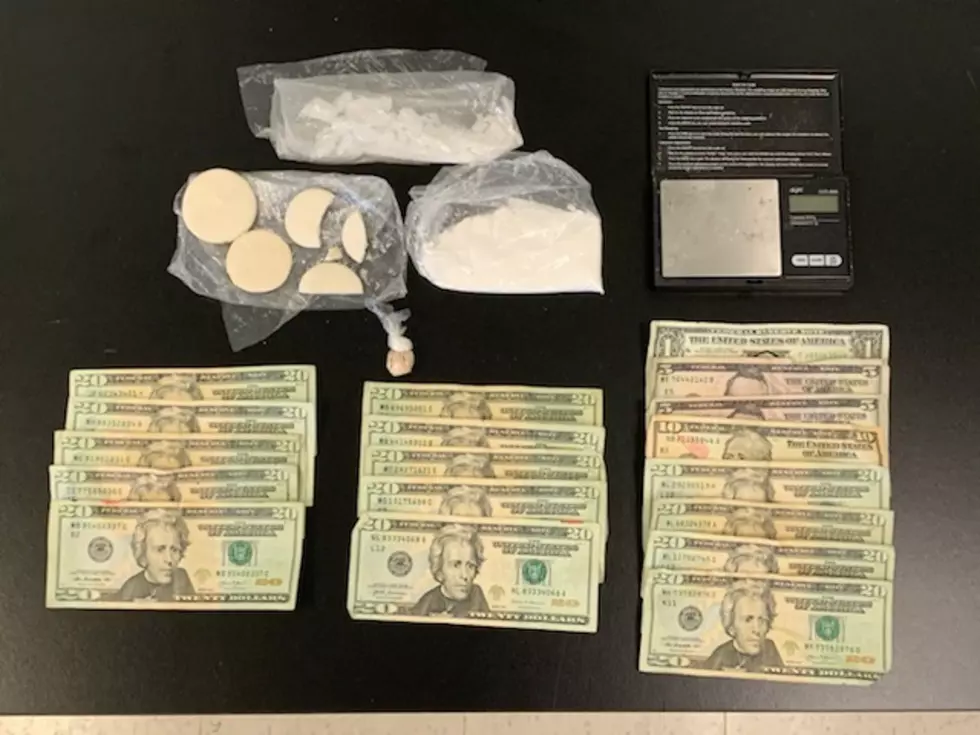 St. Landry Parish Man Arrested On Drug Charges
Photo courtesy of the St. Landry Parish Sheriff's Office
A Grand Coteau man was arrested by law enforcement last week after he hid in a filed to avoid detection when they were trying to stop him on a traffic violation.
St. Landry Parish Sheriff's Office officials say that narcotics agents were trying to stop 31-year-old Paulos Jerome Breaux's vehicle for a traffic violation when they say he took off, and he ended up crashing his car in a ditch.
Breaux took off on foot, hid in some tall grass. but Sunset Police officers found him.
He has been booked on the following charges:
Flight From An Officer
Illegal Window Tint
Two Counts of No Turn Signals
Reckless Operation
Seven Counts of Possession with Intent to Distribute Schedule II Drugs
Two Counts of Possession with Intent to Distribute Schedule I Drugs
Two Counts of Possession of Drug Paraphernalia
Three Counts of Resisting an Officer
Sheriff Bobby Guidroz says,
I credit the significant training we provide to our deputies to help keep illegal drugs off the streets of St. Landry Parish and would like to thank the concerned citizens of St. Landry Parish who have taken the time to call and give information regarding illegal drug activity in their neighborhoods.
Officers confiscated, cocaine, crack, methamphetamine and heroin.
You can anonymously report drug activity by call the St. Landry Parish Crime Stoppers line at 337-948-TIPS, or you can download the P3 app on your phone.