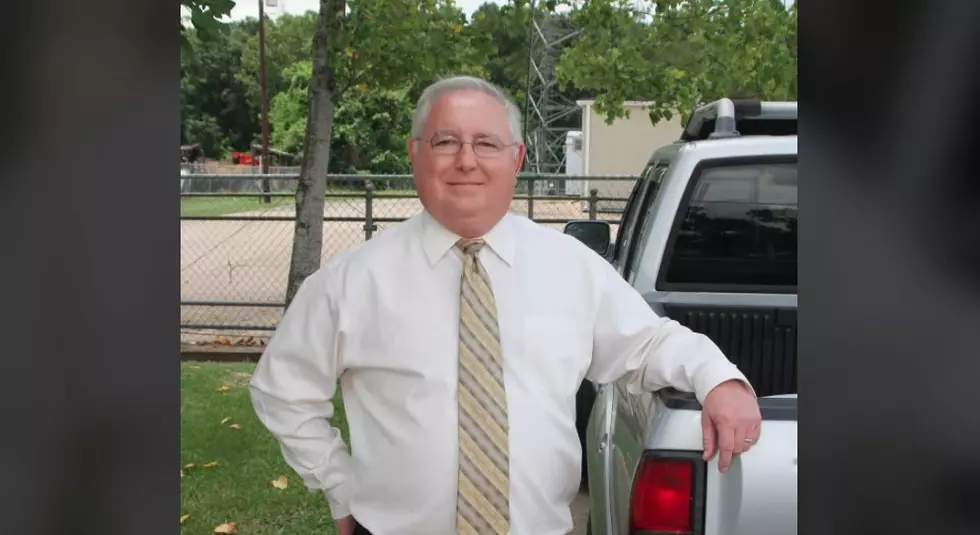 St. Landry Parish President Bill Fontenot Resigning Due to Health
St. Landry Parish Government, Facebook
St. Landry Parish President Bill Fontenot announced on Tuesday that he will be stepping down from his position due to his health.
Fontenot was diagnosed earlier this year with a type of skin cancer known as Squamous Cell Carcinoma.
This Friday, August 21 is when he will officially resign as parish president.
Fontenot had the following to say about his decision.
It has been a great run, and I have enjoyed every minute of it. I'm proud of the work we've done for the parish. I truly believed we worked to move St. Landry Parish in the right direction.
Fontenot was in the middle of his third term as parish president, having been re-elected in November 2019.
He highlighted successes during his tenure like resurfacing all parish roads known as the Smooth Ride program, balancing the budget, and working with the parish animal shelter to have more pets rescued and fewer animals euthanized.
"I've been working as a public servant my whole life," said Fontenot. "Between my work at the Department of Transportation and my time as parish president, I've been blessed with helping the people of Louisiana and, most importantly, the citizens of St. Landry Parish."
As far as who's going to fill Fontenot's shoes, that will happen soon. According to the parish's charter, the parish council will have 30 days to appoint a replacement. And because there are three years left on Fontenot's term, a special election will need to be called for a more permanent replacement.
Ten Things You'll Find in a Typical Louisiana Home