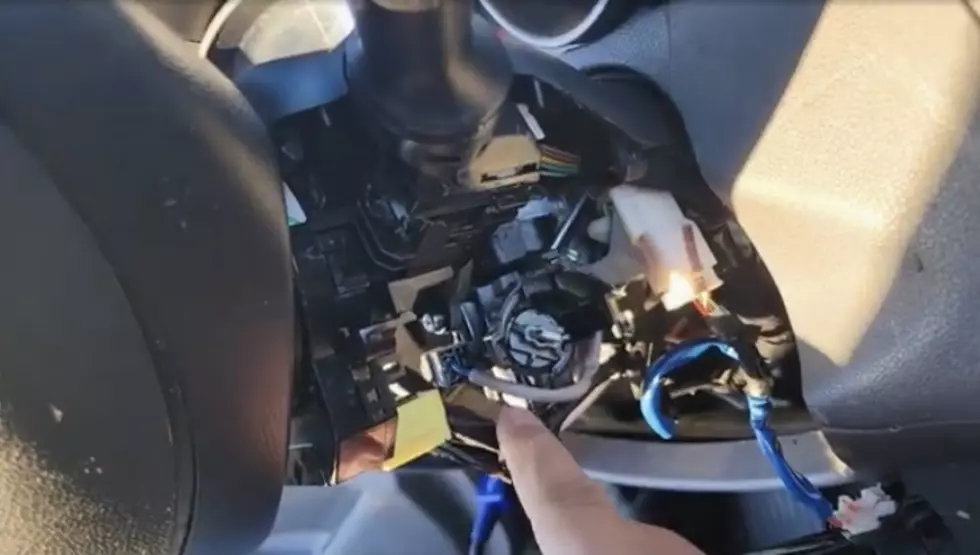 State Farm "No New Policies for Some Kia & Hyundai Vehicles", Progressive Says Rates Are Higher for Some Models
You Tube
Imagine you are just about to buy a car you've been looking at when you contact your insurance company to get coverage only to find out they are not writing policies for certain models. That's what is happening with some Hyundai and Kia cars if they are trying to get new policies from State Farm in Louisiana. And, it's not just Louisiana.
In some larger cities, Progressive customers are finding out that certain KIA and Hyundai vehicles are not getting new policies according to USA Today. It's the same for State Farm.
Well, that's what is happening in some major cities around the country. Why is this happening? Thieves.
The video explains more. Trust me, as the host says, we are not revealing anything by posting this video that has not ALREADY been seen millions of times on social media.
Apparently, only 26% of Kia and Hyundai 2015-2019 have immobilizers. What the heck is an immobilizer? That's what I wondered as well. This device comes in vehicles with the purpose of making your car immobile if your key and a computer chip in your car aren't actually used to start your car. It basically an anti-theft feature.
If you have a steel key to turn on your car then it could be more susceptible to theft as well. The trend of stealing these types and model years of vehicles went viral during the pandemic, and now the thefts just continue.
The manager of Trey Hargrove's State Farm Insurance Company in Lafayette, Courtney Chatagnier tells KPEL as of January 25, 2023, State Farm agents throughout Louisiana will no longer be writing policies for 2015 through 2021 Kia and Hyundai vehicles.
In fact, she says the statement from the company bans policies for Georgia, Oregon, and Washington states. It's because these models don't have immobilizers.
Chatagnier adds a very important distinction. If you ALREADY have a policy as a current policyholder she wants to make sure people understand those policies WON'T be canceled.
A representative from Progressive Insurance told KPEL that they are still writing policies for these brands and years of Kia and Hyundai, but that prices are going to be much higher.
If you have any questions or concerns at all, you should contact your local dealer for advice about your car's safety features. You can reach Sterling Hyundai in Lafayette by clicking here. You can reach Kia in Lafayette by clicking here.
Here is a video from Corpus Cristi, Texas from 2022 about the thefts:
This is NOT all over the country. It is certain cities and certain states. CNN reports many dealerships are offering anti-theft kits, so contact your local dealer to find out what they offer if you are worried about your vehicle being stolen. Also, KIA and Hyundai say they will have software ready soon to deal with the issue.
Here is a suspected case from Oklahoma:
What other cities and states? There is not a tremendous amount of information on this. CNN says this is happening in Denver, Colorado, and St. Louis, Missouri.
According to insurancebusinessmag.com, the problem has become so severe after being spread over multiple social media platforms, the National Insurance Crime Bureau actually petitioned YouTube to take videos concerning these issues off of their platform.
Armed Robberies Across Acadiana in 2022
Of the crimes that have headlined 2022,
armed robberies
have been among the most prevalent.
Armed robberies - as they become more prevalent in a community - steal peace from the citizens who live there. These crimes may start out as a thief trying to steal from the victim but many times that thief turns into a murderer when that weapon is actually used.
Let's take a look at headline-catching cases involving armed robbery in 2022.
Fun 60's Shows & Their Lunch Boxes, Did You Have One? They're Worth Money
When you were growing up did you have to take your lunch to school? Did you take it in a brown lunch bag? Some kids were lucky enough to have a character or show lunch box when they were kids. If you have one of these, it could be worth some money.