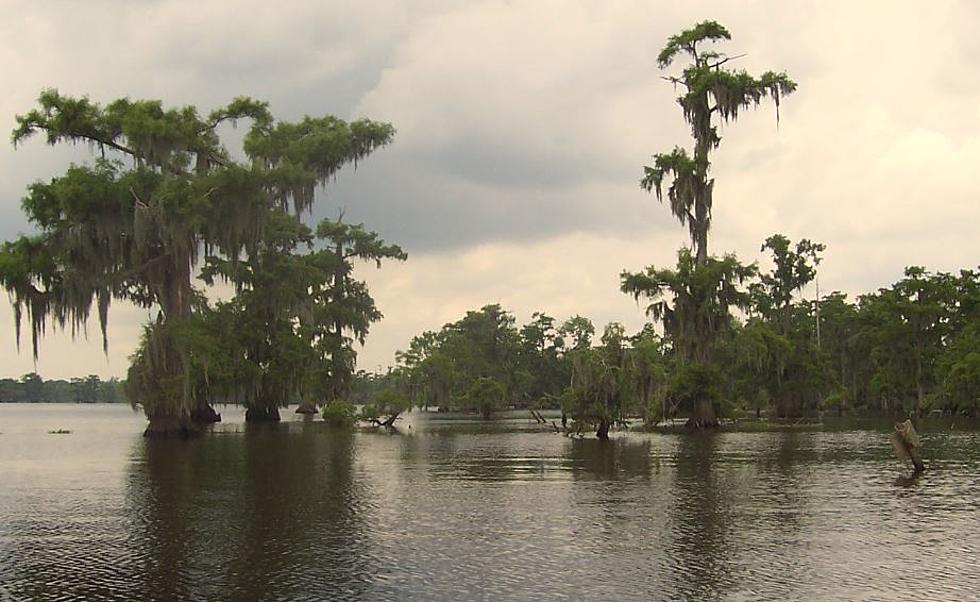 Stranded Crawfishermen Rescued From Atchafalaya Basin
Staff Photo
This is Louisiana. We do things a certain way. We have a unique independence about us and the way we go about life. Sometimes that pioneer spirit can get us in a tight spot. Such was the case for two Louisiana crawfishermen.
With Tropical Storm Cindy bearing down on the area Wednesday a couple of fishermen from Franklin set out to do their job. They had to check the crawfish traps. The intent was to get the traps checked and the days catch in before conditions worsened because of the approaching storm.
Let's just say things didn't work out the way they were planned.
According to a release by the Louisiana Department of Wildlife and Fisheries the two men were reported missing on Wednesday night at 10 PM. Because of the impending weather conditions and bad weather in the area, the search was suspended until the following morning.
Around 11 AM Thursday, a person noticed a man standing on the roof of a camp. That man was rescued. The rescued man then led his rescuer to his companion and his dog who were situated atop the roof of the sunken boat. They then notified authorities and the search was called off.
According to the men, their boat sank after it hit a stump about 9 AM on Wednesday morning as they were checking crawfish traps on Long Bayou. Neither of the men required medical attention.