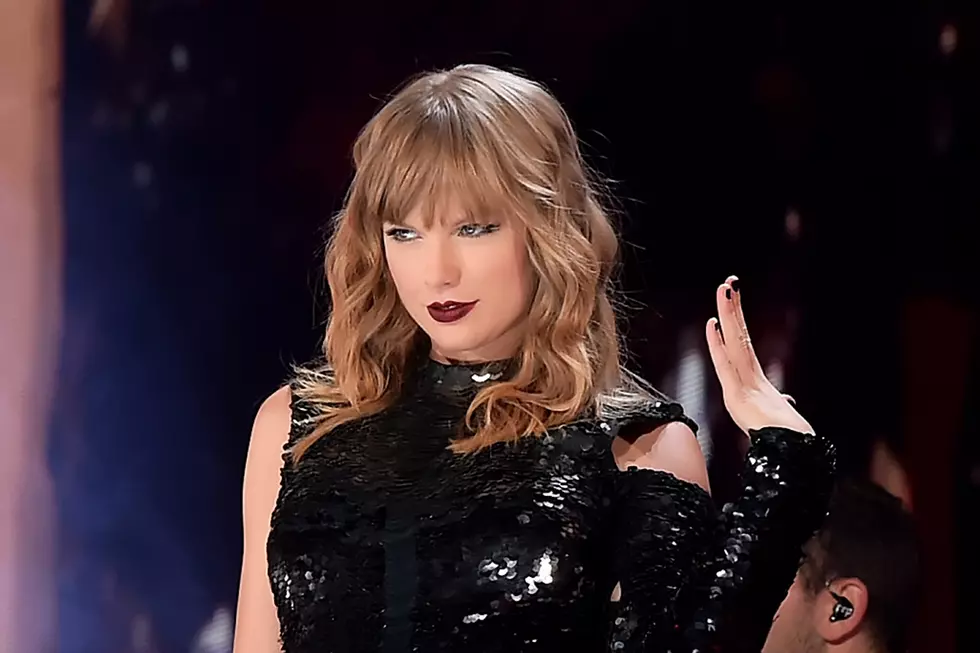 It's Official: Taylor Swift Will Sing Her Songs on the American Music Awards
Kevin Winter, Getty Images
After days of back and forth between Taylor Swift and her former label, Big Machine Label Group, regarding the rights to play her past hits live—it looks as if the hitmaker will perform her songs on the upcoming American Music Awards as planned.
The upheaval between Swift and Big Machine began just last week, when Swift issued a scathing statement informing her fans that Big Machine was blocking her from performing a medley of her past hits at the awards show, which is scheduled to take place Sunday (Nov. 24) and where she is to receive the first-ever Artist of the Decade award. Big Machine owns Swift's back catalog, which in itself is a contentious point for Swift, due to her bad blood with co-owner Scooter Braun.
Swift's legions of fans, as well as a variety of high-profile celebrities (including Halsey, Selena Gomez, and Camilla Cabello), quickly moved in to defend the singer, resulting in a fast-moving #IStandWithTaylor hashtag rocketing to the top of social media.
It didn't take long for movement to happen, although Big Machine at least initially seemed to lean on referring to restrictions imposed by the American Music Awards' Dick Clark Productions as a sticking point. "The Big Machine Label Group and Dick Clark Productions announce that they have come to terms on a licensing agreement that approves their artists' performances to stream post show and for re-broadcast on mutually approved platforms," read a statement issued to Billboard on Monday (Nov. 18.) "This includes the upcoming American Music Awards performances. It should be noted that recording artists do not need label approval for live performances on television or any other live media. Record label approval is only needed for contracted artists' audio and visual recordings and in determining how those works are distributed."
A few hours later, another statement was issued on Big Machine's Twitter feed, and included a statement whose wording sounded a tad different, noting that "the Big Machine Label Group informed Dick Clark Productions today that they have agreed to grant all licenses of their artist's performances to stream post-show and for re-broadcast on mutually approved platforms."
Big Machine has maintained they do not have the right in and of themselves to restrict artists' performances. The label group has also alleged that Swift "millions of dollars and multiple assets to our company," and that she has refused to have a conversation with them to work it out.
Swift has yet to weigh in on the controversy since last Thursday (Nov. 14.)
Country Music's Nastiest Feuds