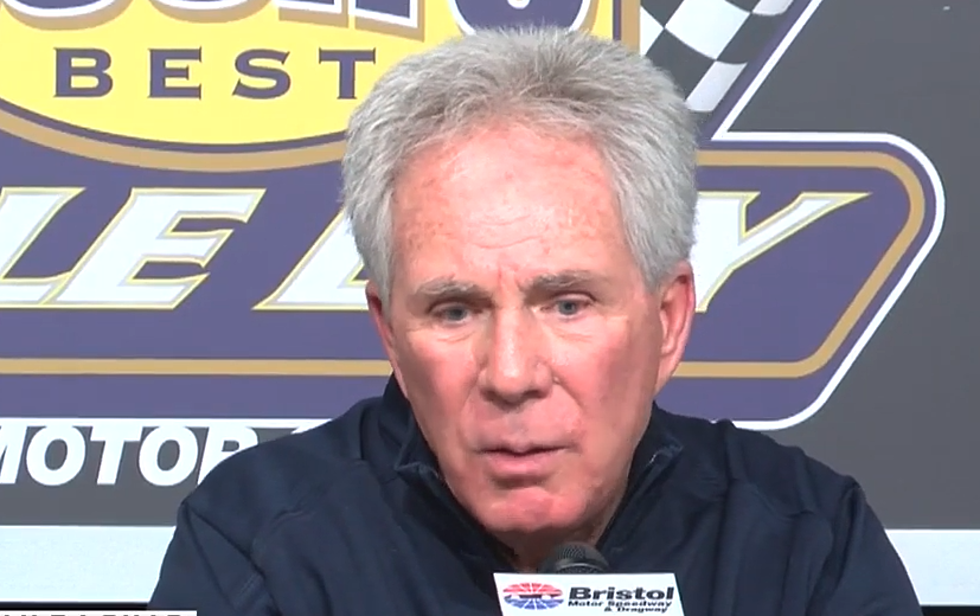 Surprising Replacement For Darrell Waltrip In Fox NASCAR Booth
WJHL via YouTube
Ever since the Fox Television Network began coverage of NASCAR there has been one constant in the broadcast booth. That constant was Ol' D.W., Darrell Waltrip. Waltrip is a man known for using his talent on the track and his mouth the rest of the time.
Well, D.W. is stepping away from the Fox NASCAR booth at the end of this Fox broadcast season and speculation on who will replace him in the booth has lead to some very surprising rumors.
Currently, Waltrip, Mike Joy, and former driver Jeff Gordon make up the in-race announce crew on Fox. Let's face it, all three guys bring something special to the telecast. Mike Joy is just good at motorsports announcing. He knows when to talk and most importantly when to let the action on the track take precedence.
Jeff Gordon was a great driver. He still seems a little stiff and unsure of himself in the broadcast booth but he has gotten a lot better with each race he announces. Darrel Waltrip is the "color" of the telecast. He not only knows racing, he knows racing people, racing stories, racing superstitions, and he is truly a "good ol' boy"
So who can replace that kind of contribution to a race day telecast?
If you said "no one" you might have just figured out who is going to replace Waltrip. As of now, the Fox Network doesn't really have any plans in place to bring in a third person. Besides, would you want to be the guy that replaced Darrell Waltrip?
You'd instantly be set up to fail unless you were spectacular. Trust me, Dale Jarret, Rusty Wallace, Dale Earnhardt Jr.and Jeff Burton are all good at talking about racing but they ain't spectacular.
So, enjoy D.W. while you still can. We're only a race away from that final "boogity boogity, boogity, let's go racing boys". After that, the noise around the tracks of NASCAR won't seem quite as noisy and nearly as much fun.