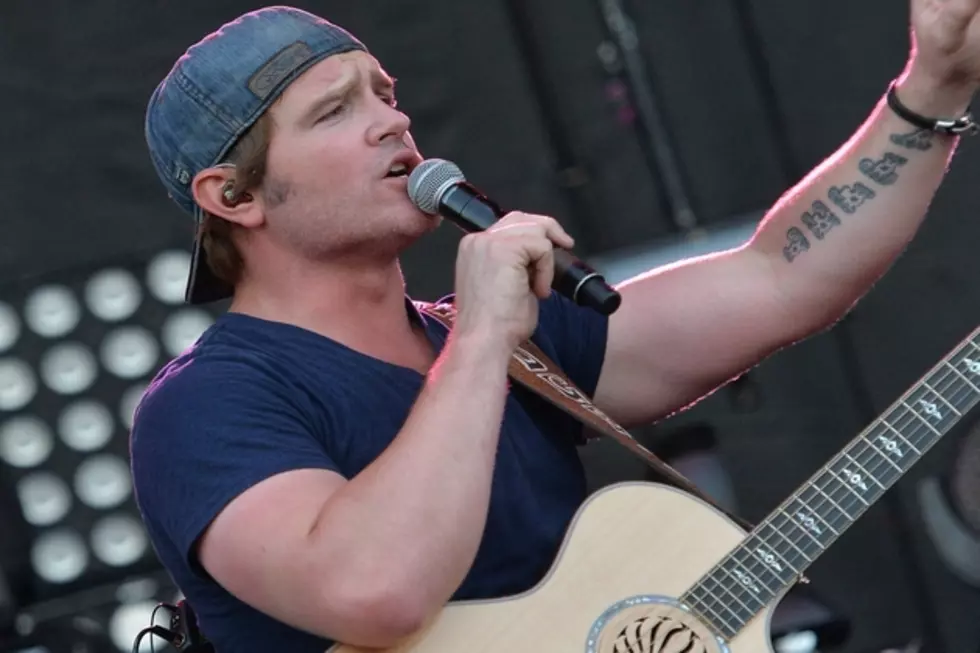 Top 5 Jerrod Niemann Songs
Rick Diamond, Getty Images
Jerrod Niemann's songwriting chops have never been in question; after all, he co-wrote Garth Brooks' 2001 hit "Good Ride Cowboy," and artists such as Jamey Johnson, Julie Roberts and Neal McCoy have recorded his tunes. However, the Kansas native didn't experience chart success under his own name until 2010, with the release of his major-label debut, Judge Jerrod & the Hung Jury.
Niemann's debut disc peaked at No. 1 on the country charts and spawned several radio hits, establishing Niemann as an artist in his own right. Below, The Boot looks back at Niemann's career and picks out his Top 5 songs:
5

"Only God Could Love You More"

From 2012's 'Free the Music'

One of Niemann's most powerful songs, "Only God Could Love You More" embodies the phrase "If you love somebody, set them free." Niemann is reluctantly watching an ex "walk out that door" and can't resist making sure she knows that he's all in: "Just know only God could love you more / Than I do." Prominent piano — especially on a lovely bridge — and tick-tock-like rhythms add bittersweet comfort.

4

"What Do You Want"

From 2010's 'Judge Jerrod & the Hung Jury'

Niemann followed up the hit "Lover, Lover" with this smoldering, aching ballad. "What Do You Want" reached No. 4 on the Hot Country Songs chart on the strength of universal stresses: dealing with a lack of closure in a relationship. The protagonist's ex won't stop calling, leaving more questions than answers about where a couple stands: "What do you want me to say?" Niemann asks. "That I'm content? / That I'm on the fence? / That I wish you would've stayed?"

3

"Drink to That All Night"

From 2014's 'High Noon'

There's a reason why a remix of this No. 1 airplay hit features Pitbull: The song marries modern production flourishes such as Auto-Tuned vocals and a slick electronic underbelly with timeless (and traditional) lyrics about long, celebratory nights tying one on. "I can drink to that all night," Niemann proclaims as brisk rhythms and guitars churn around him like a dizzy, drunk whirlwind.

2

"Shinin' on Me"

From 2012's 'Free the Music'

Co-written by Brice, this song praises the virtues of living in the here and now: "Who knows what tomorrow is gonna bring?" Niemann sings. "But today, the sun is shinin' on me." Sunny organ, upbeat horns and twangy acoustic riffs augment and amplify the music's easygoing vibe, making this Top 20 airplay hit perfect tune to throw on at a carefree summer party.

1

"Lover, Lover"

From 2010's 'Judge Jerrod & the Hung Jury'

"Lover, Lover" is actually a cover of a song by the U.S. soul-folk group Sonia Dada called "(Lover) You Don't Treat Me No Good." Niemann's take on the laid-back tune — which finds the protagonist saying adios to an ex who's mistreated him — keeps acoustic guitars and handclaps high in the mix and features one of his most earnest, sincere vocal performances.