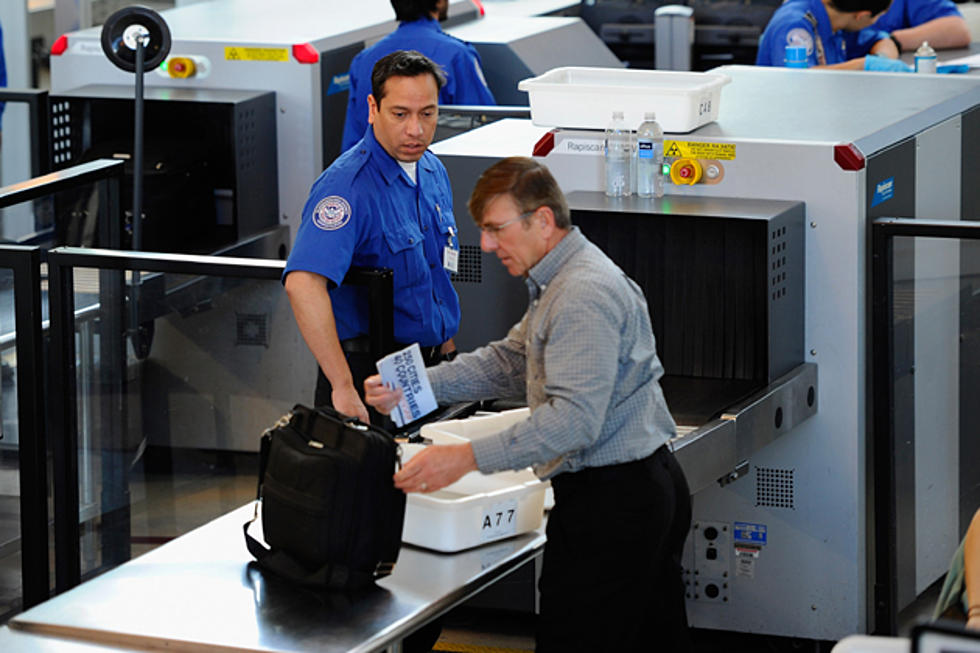 TSA Detected 91 Guns at Louisiana Airports Last Year
Kevork Djansezian, Getty Images
Who brings a weapon to the airport? Well, obviously a lot of folks do. Even though they know they are not supposed to. Last year agents with the Transportation and Security Administration detected more than 4,400 guns at checkpoints in the nation's airports.
Of those 4400 plus weapons that were detected,91 of them were discovered by agents working in Louisiana's airports. Here's the way the gun detection broke down across the state.
Baton Rouge Metropolitan Airport: 8
Shreveport Regional Airport: 6
Lafayette Regional Airport: 5
Alexandria International Airport: 4
Lake Charles Regional Airport: 2
Monroe Regional Airport: 1
You're probably wondering about New Orleans, aren't you? Where does the Big Easy fit into the gun confiscation equation? Well, TSA agents in New Orleans detected 65 guns during their security procedures.
Louis Armstrong International Airport in New Orleans was 19th on the TSA weapons detection list from TSA. The leader was Atlanta's Hartsfield/Jackson where 219 guns were detected by agents at security checkpoints.
If you're wondering, "can't folks get in trouble for bringing a gun to the airport"? They certainly can. An individual attempting to carry a gun or any weapon for that matter through a TSA security checkpoint is subject to arrests and fines of more than $10,000.