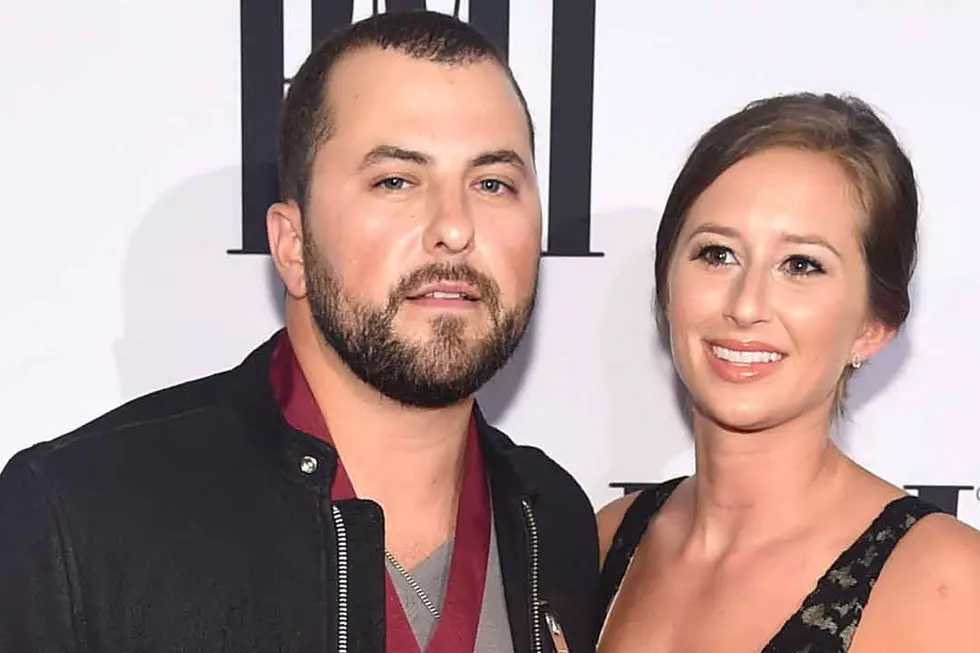 Tyler Farr's 'Love by the Moon' Is About Real-Life Marriage: 'The Song Tells Our Story'
Michael Loccisano, Getty Images
In his new single "Love by the Moon," Tyler Farr sings of laughing and loving and working hard to create a beautiful life. And in essence, it speaks of the life that the Missouri native shares every day with his wife of a year-and-a-half, Hannah.
"I mean, I'm really happy right now," Farr admits in an interview with Taste of Country about the new song, which was written by Ross Ellis Lipsey, James McNair and Chris Stevens. "I have Hannah and I have a horse and I have a couple hundred-acre farm that allows me to think out there. ('Love by the Moon') tells our story in the way that we work hard, but we play hard, too."
Not only did it seem to tell his true story, but the song downright infectious to Farr from the moment he heard it. "The demo always sounds way different, and I remember it had all of these clapping sounds and it was really weird," he says with a laugh. "(Producer) Kristian Bush was sitting there listening to it, and you know how he is — he is very creative and he's got all these cool vibes going on. He was leaning back with his eyes closed ... I just knew we had something. I just thought it had a country mainstream vibe and the song just spoke to me."
More of Country Music's Great Love Stories
"Love by the Moon" is a good representative of what's to come on Farr's next album, he says, adding: "I'm very proud of what we are coming up with so far.
"It's impossible to recreate or get the exact vibe of 'A Guy Walks Into a Bar,' ya know? But yeah, the new record will have a little bit of everything — a little bit of old country and a little bit of rock," he shares. Adds Farr with a laugh: "I'm on the marriage side of writing. It's hard to write about heartbreak, but I can still go there. I have been writing, but I don't want to write for a record. I write because I'm a songwriter."
What makes the new project even better is the fact that Farr will record it with the same band he brings out on the road with him. "The coolest thing is that it will be the first time that my touring band will be playing on the new record with me," he reveals. "I think you got to have that realness these days, and my band members are the warriors. Whether good or bad, it's us together."
While he's still at that point where he can't be 100 percent sure which songs will make it onto the record, he's rooting for a few in particular. "(Songwriter) Bobby Pinson wrote a song about a year after (Hannah and I) got married that stemmed from me telling him a story about a day that me and Hannah got in a knock-down and drag-out fight about something stupid," Farr recalls. "She was sitting in the driveway and I just started thinking about how I can't live without her. That kind of stuff is what songs are made of."
Listen to 100 Heartfelt Country Love Songs