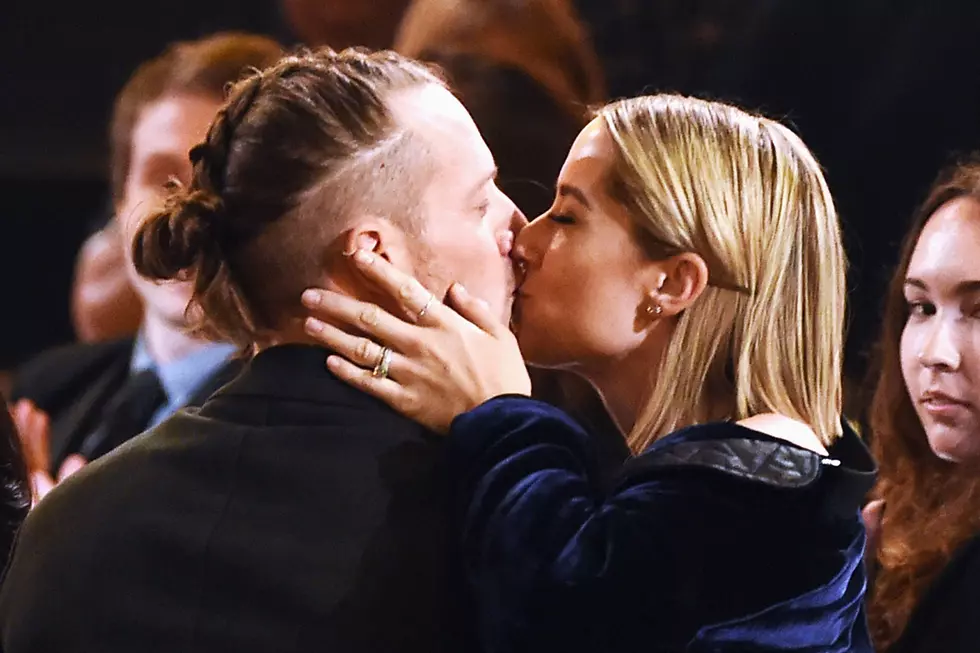 Tyler Hubbard and Wife Hayley Want More Children, 'In God's Timing'
Kevin Winter, Getty Images
At least, they're open to the idea.
"We're open [to more kids], for sure," Hubbard tells People in a new interview. "We hadn't really made our mind completely up."
"This process has been so amazing, it's sort of hard to think that we're done having babies at this point," the proud father of two explains. "We definitely see it growing down the road. But we also see us taking our time and maybe riding these two kids out for just a little while … like a few years."
These times are especially sweet ones, as Liv seems to be loving her new role as the big sister.
"The first time she saw him, she just smiled," Tyler adds. "I think that was one of the things we were looking forward to the most, is letting them meet each other. She's been talking about him for months. She's just old enough to understand what's going on so it's a really sweet thing. She just loves him so much."
What's bittersweet is the fact that Hubbard still currently lives a portion of his life out on tour with FGL bandmate Brian Kelley. The multi-platinum artists are set to return to the road this week with stops in Salt Lake City (Sept. 12), Denver (Sept. 13) and Albuquerque, N.M. (Sept. 14) alongside openers Dan + Shay, Dylan Schneider, Canaan Smith and Morgan Wallen. It's not clear when the babies will be on the road, as well.
These Country Stars Have All Welcomed Babies in 2019: