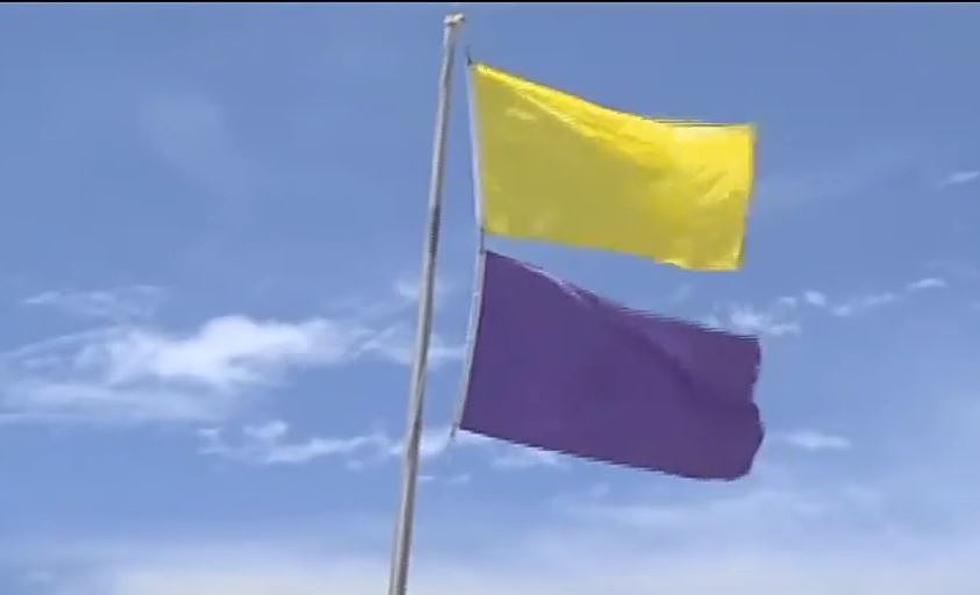 Warning Flags Posted for Some of Louisiana's Favorite Beaches
FOX10 News
The beaches of Lower Alabama and the Florida Panhandle might have a bit of a purple and gold tint to them this week. That's because it is Spring Break at LSU in Baton Rouge. And that usually means an influx of Louisiana folks heading to the beaches that make up the Gulf South's Redneck Riviera.
It's too bad that Mother Nature had to slide a cold front through the area over the past few days, otherwise the sun and the sand would have been perfect for those wanting to step out into the bright sunshine and work on their tans.
While a good portion of Spring Break is spent away from the beach in the seaside bars and eateries it should be noted that not all is well with the northern Gulf's premiere bathing spots. Red flags have been flying over Panama City Beach since Monday morning and Purple flags have been posted along 30A toward Destin. Many of those same beaches are flying double yellow flags too.
If you're only heading as far east as the Buc-ee's in Alabama and then turning south, conditions are a little better in Gulf Shores. They are only displaying a single yellow flag over that beach. Regardless, single or double yellow flag, you really shouldn't get in the water.
It should be noted that there is a risk of rip currents, strong rip currents in fact, along the beaches of the northern Gulf. Forecasters with the National Weather Service offices in Mobile and Pensacola are monitoring that situation on a daily basis and they do provide a forecast so beachgoers can plan their day safely.
What Do the Different Color Warning Flags at the Beach Mean?
Double Red Flag- The water is closed to the public.
Single Red Flag- High Hazard meaning high surf/or strong currents
Yellow Flag - Medium Hazard meaning moderate surf/and currents
Green Flag- Low Hazard, Calm conditions, exercise caution
Purple Flag- Dangerous Marine Life spotted.
And yes, you are expected to obey the warnings that these flags represent. Just remember if you disobey the flags and get into trouble, someone else is going to have to risk their lives to come to save yours, so, make a sand castle and just watch the waves.
10 Perfect Pairings of Blue Bell Ice Cream and Snacks from Buc-ee's
If you love Blue Bell Ice Cream and have developed a taste for more than Beaver Nuggets then this list of treat pairings will satisfy your sweet and savory tooth too.