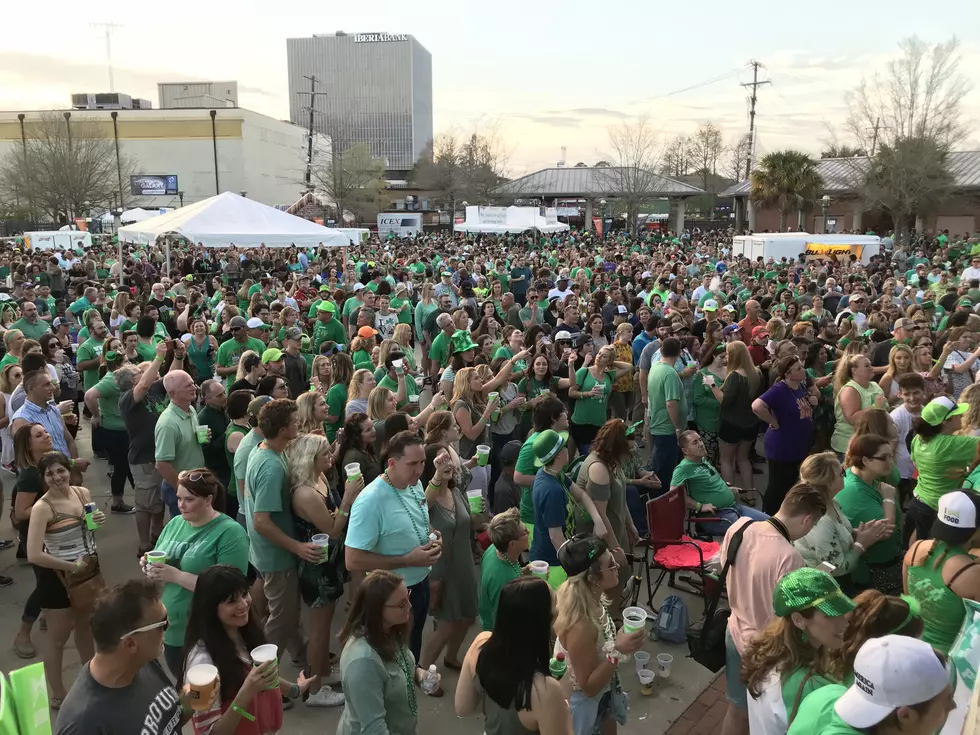 Weather Forecast For Fat Tuesday And Patty In The Parc
Staff Photo
Isn't it great to be living in South Louisiana where we basically migrate like a herd of thirsty wildebeest from one party to the next? Okay, maybe wildebeest isn't the best way to describe us but you get the idea.
This year Mardi Gras falls on March 5th and we all know what kind of party that can be. Meanwhile, just 11 days after Mardi Gras comes Acadiana's Official St. Patrick's Day celebration with Patty in the Parc.
I know you love to make plans so here's what the Old Farmer's Almanac is saying about the weather forecast for both of those huge outdoor events. Trust me the OFA is uncanny in its prediction of weather. I don't know if it's luck, coincidence, or they've figured something out the National Weather Service doesn't know.
For Mardi Gras March 5th, The Old Farmer's Almanac breaks it down from March 4th, Lundi Gras to March 7th and they say we can expect thunderstorms then sunny and cool. My guess is that we will be into the nicer part of the forecast when Fat Tuesday rolls around.
For Patty in the Parc March 16th, that forecast period is defined by the Old Farmer's Almanac as March 8th through the 19th. The OFA is calling for some thunderstorms followed by warmer temperatures and then a cool down. Which should be perfect to enjoy Wayne Toups, LA Roxx, and Blues Traveler live on stage at Parc International.
By the way, if you need tickets for Patty in the Parc, you can get them right here. I would suggest you get your tickets in advance and avoid the long lines at the gate. They're only $20 bucks and they are selling fast.