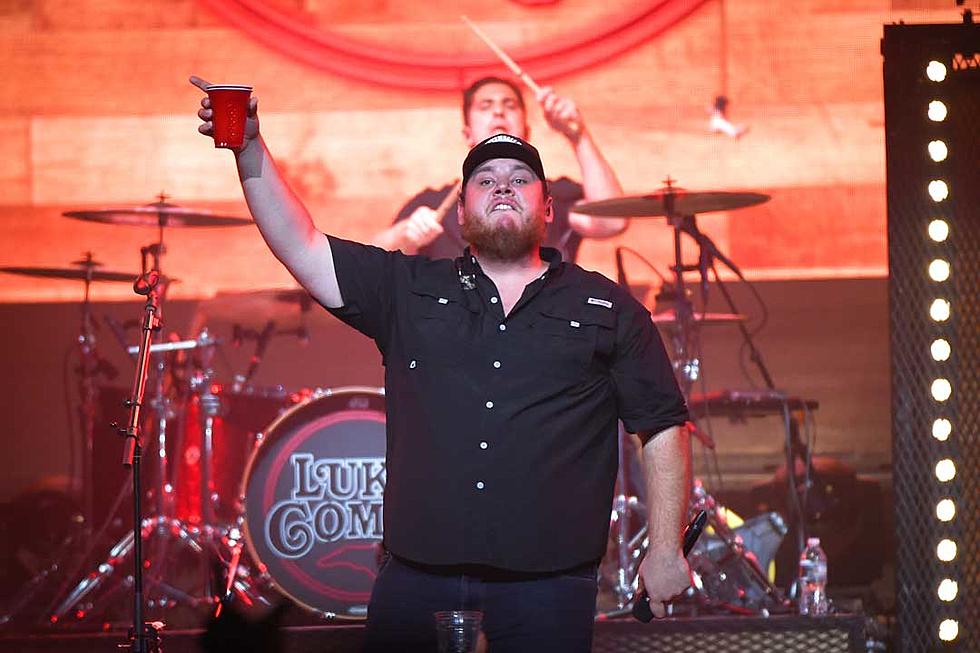 Welcome to Shot Gunning Beer 101 With Professor Luke Combs
Jason Kempin, Getty Images
It's no secret that Luke Combs is a master of the craft that is country music. His number one hits just keep piling up, he's likely killing it at the new dad game and he will no doubt be successful in his new fitness journey.
However, Mr. Combs also likes to indulge in a beer or two while on stage.
A bit of knowledge for you though. Luke is also a professional when it comes to shot gunning a beer.
Apparently, his class is free to the public. See for yourself.
Well ladies and gentlemen, I was today years old when I learned that tilting the top of the can towards the ceiling is the real key. I won't lie, I feel like a failure as a south Louisiana resident.
Beer drinking is a part of life here. I can eat enough for two grown men, I can hold my liquor fairly well, and I can bust out a good two step every now and then. How have I never learned to properly shot gun a beer?
While I watch Luke's crash course on repeat, enjoy watching other country music stars partake in the shot gunning festivities. They seem to know what they're doing.
Like HARDY and Lainey Wilson...
Or HARDY and Morgan Wallen...
What about Morgan Wallen and Luke Bryan?
Annnnd let's just watch Luke Combs shot gun one more beer with Brooks N' Dunn.
If you learned something today, you're welcome. If you didn't because you already knew this then you're better than me and I need to step up my game.
Tequila - 6 Surprising Uses for America's Favorite Shot
We all know about tequila as a drink but did you know this marvelous Mexican elixir can be used for a lot more than making you promise God you won't ever drink again.