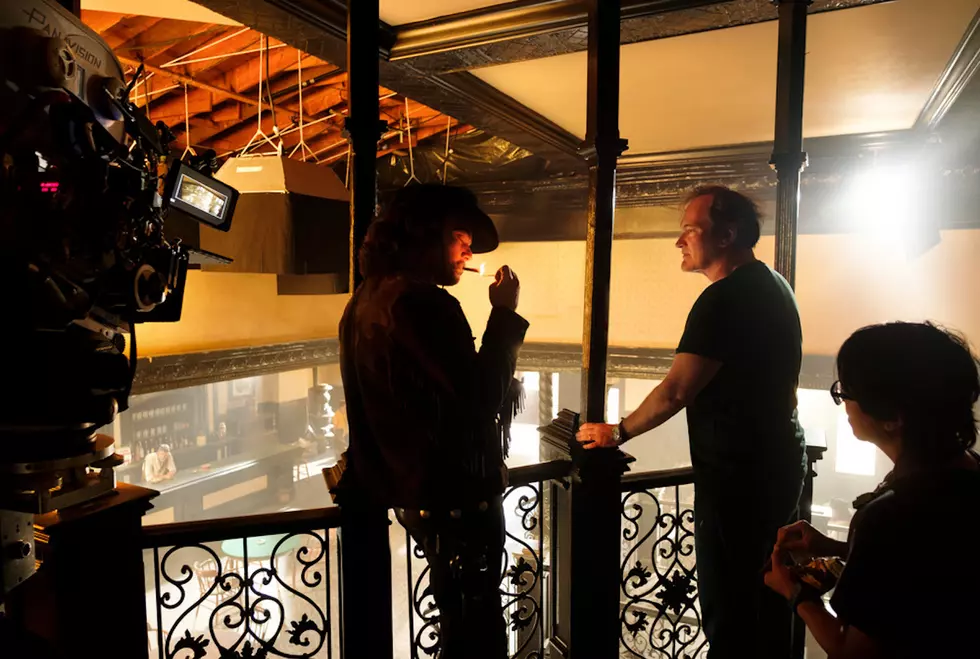 What Are the Songs in the New 'Once Upon a Time in Hollywood' Trailer?
Sony
The first actually appeared in the first Hollywood trailer as well. It's "Straight Shooter" from the Mamas and the Papas 1966 album If You Can Believe Your Eyes and Ears.
As before, the song is appropriate to the late '60s L.A. setting of the film, and the title also relates to the story of Once Upon a Time in Hollywood in at least a few ways. Guns appear a few times in this trailer, both on the sets of Leonardo DiCaprio's Western star Rick Dalton's various television shows and films, and also around the Manson Family that terrorized Los Angeles in the period.
The next song is is called "Good Thing" by Paul Revere and the Raiders:
Released on Paul Revere and the Raiders' 1966 album The Spirit of '67, "Good Thing"'s lyrics, which refer repeatedly to "bad vibrations" bringing people down, could have been written about Once Upon a Time in Hollywood. Lines like "you can't please them all / should you try / They don't care if you live or die" relate directly to pretty much all the main characters in the film.
The last song in the trailer is Neil Diamond's "Brother Love's Traveling Salvation Show":
Yet again, Tarantino is brilliantly repurposing classic tunes for his own purposes. The first lines of this Diamond tune refer to a "hot August night" with the "the leaves hanging down." The Manson Family committed its infamous crimes on August 8 and 9, 1969. The song was released earlier that year as the title track on a Neil Diamond album of the same name; while the lyrics refer to an evangelist traveling the South, the idea of a religious leader speaking to their followers also works perfectly in reference to Charles Manson and his cult.
Once Upon a Time in Hollywood opens in theaters on July 26, 2019 and it's sure to be filled with even more great old music. If you missed it, here's the trailer one more time:
Gallery — The Best Action Movie Posters of All Time: