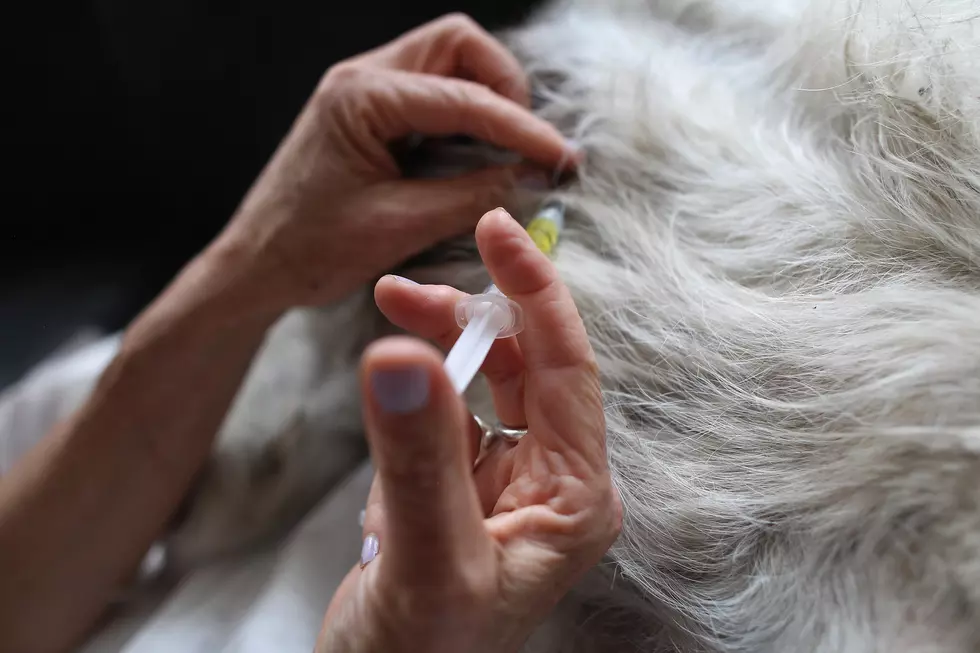 Why You Should Stay With Your Pet When They're Put to Sleep
Getty Images
I recently ran across a post on social media and it was addressing the importance of staying with your pet until the final moments.
One of the hardest things any pet owner may ever have to do is decide when it is time to pet their put to sleep.
We recently had to put a longtime pet to sleep and we were given the option to either stay in the exam room at the time or exit prior. We knew we had to stay with him.
The veterinarian in the post noted that pets are aware of their surroundings, even while very sick or injured, and when their owners leave the room prior to them being put to sleep, their anxiety seems to increase.
In a nutshell, by remaining by your pet's side you can ease their anxiety during this very emotional time.
I know it's hard to watch, but your pet is counting on you and your presence is felt till the end.
In the post, which you'll see below, it is noted that veterinarians and their staff do an excellent job when trying to ease your pet's anxiety, but nothing can replace the familiar face in the room.
I hope you take a minute to read this post and please consider sharing this story with other pet owners.
We as pet owners are all obligated to take care of our pets, and that includes to the very end.
Here's the text from the viral Facebook post.
"Loving your pets till the end !
"
"It turns out that pets also have last wills before they die, but only known to vets who put old and sick animals to sleep." Twitter user Jesse Dietrich asked a vet what the hardest part of his job was.
The specialist replied without hesitation that the hardest thing for him was seeing how old or sick animals look for their owners before they fall asleep. The fact is 90% of owners don't want to be in a room with a dying animal. People leave so they don't see their animals leave. But they don't realize it's in these last moments of life that their animal needs them the most.
Vets are asking owners to stay close to animals until the end. "It is inevitable that they die before you. Remember that you were the center of their lives. Maybe they were just a part of you. But they are also your family. Even if it's hard, don't give up on them.
Don't let them die in a room with a stranger in a place they don't like. It's very painful for vets to see how pets can't find their owner in the last minutes of their lives. They don't understand why their master left them. After all, they needed the consolation of their master.
Veterinarians do their best to make animals not so scared, but they are totally strangers to them. Don't be a coward because it's too painful for you. Think about the animal. Endure that pain for them. Be with them until the end.
LOOK: 30 fascinating facts about sleep in the animal kingdom