Taylor Swift Chased By Man With Chainsaw [Video]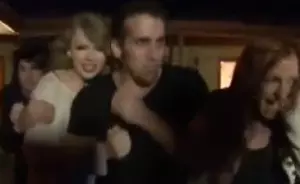 Chances are if you open your eyes today you are going to see Taylor Swift. Taylor has a new CD coming out and she is in full promotional mode. However, a few weeks ago Taylor was in full Halloween mode as she and her band got the scare of their lives.
Can you imagine being confronted by a group of guys with chainsaws and they are looking to carve you up like a Thanksgiving turkey? That's what happened when Taylor and her crew paid a visit to Universal Studios and their annual Halloween Horrors exhibit. Taylor was a good sport about it all and enjoyed sharing the scare with the band and with you and I in this video.
Subscribe to 97.3 The Dawg on