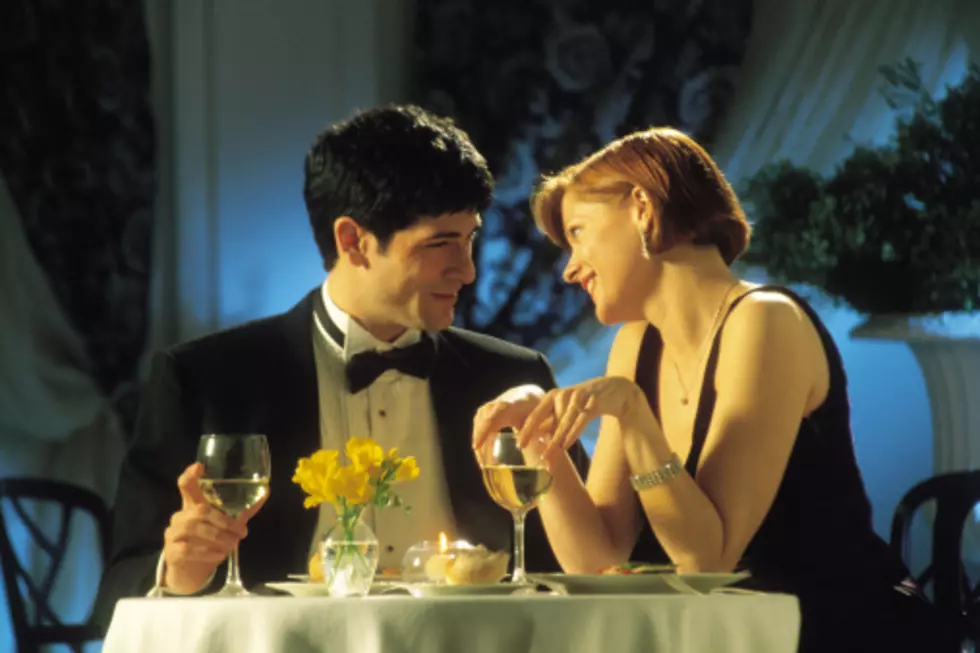 10 Most Popular Places for First Dates
Comstock, ThinkStock
So you're about to ask that young lady in accounting you've been eyeing for weeks now out for the first time. When she says yes, have you thought of where you will take her?
Ah, fear not, just follow the herd and go to the places everyone else goes for first dates.
A dating app called Clover just analyzed the most common places to go on first dates. Now the list is going to be only national chains because locally owned places wouldn't register on a national app.
Starbucks
Chipotle Mexican Grill
Panera Bread
The Cheesecake Factory
Texas Roadhouse
Buffalo Wild Wings
Olive Garden
Chili's Bar & Grill
In-N-Out Burger
Applebee's
When broken down into age brackets, Chipotle came in first for people under 24. Cheesecake Factory was the most popular for those 25-34 while Olive Garden was tops for those over 35.
So, where did you take your honey on your first date? I took the Lovely Ms. Alli to Bennigan's!