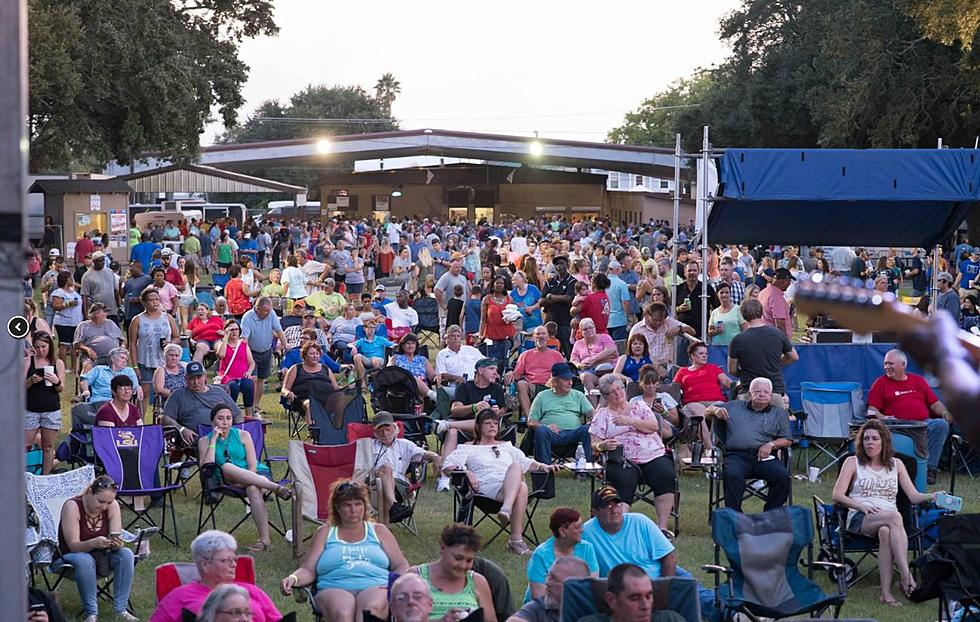 2023 Delcambre Shrimp Festival Music Lineup
Delcambre Shrimp Festival
The Delcambre Shrimp Festival is gearing up for another year of good times. The festivities are scheduled for August 16-20, 2023, on the Shrimp Festival Grounds right near the water in the heart of town.
There is always plenty to do at the Delcambre Shrimp Festival. There are carnival rides, fais do-dos, food booths, a shrimp cook-off, Blessing of the Fleet, and much more.
Every year the folks that put together the Shrimp Festival book some great local and national musicians to play the grandstand all weekend long. And this year's line-up is as solid as you'll find.
Here is the 2023 Delcambre Shrimp Festival Entertainment Line-up:
Wednesday, August 16
Matt Castille: 7:00 pm - 10:00 pm
Thursday, August 17
Swampland Revival: 7:00 pm - 10:00 pm
Friday, August 18
Jamie Bergeron & The Kickin' Cajuns: 7:00 pm - 8:30 pm
Wade Hayes: 8:45 pm - 10:15 pm
Clay Cormier & The Highway Boys: 10:30 pm - 12:00 pm
Saturday, August 19
Krossfyre - 2:00 pm - 6:00 pm (small stage)
The Beau Young Band: 6:30 pm - 8:00 pm (small stage)
Dustin Sonnier & The Wanted: 8:30 pm - 10:00 pm
Neal McCoy: 10:30 pm - 12:00 am
Sunday, August 20
Ryan Foret & Foret Tradition: 12:00 pm - 4:00 pm
There is a $10 gate fee to attend the Festival on Friday and Saturday. 12 years and under are admitted free. On all other days, there is no gate fee.
Keep listening to this station for free gate admission passes for you and the family to enjoy the live entertainment and all the Festival offers.
To see the complete schedule of events for this year's Delcambre Shrimp Festival, click here.
Seven Crazy Louisiana Town Names Explained