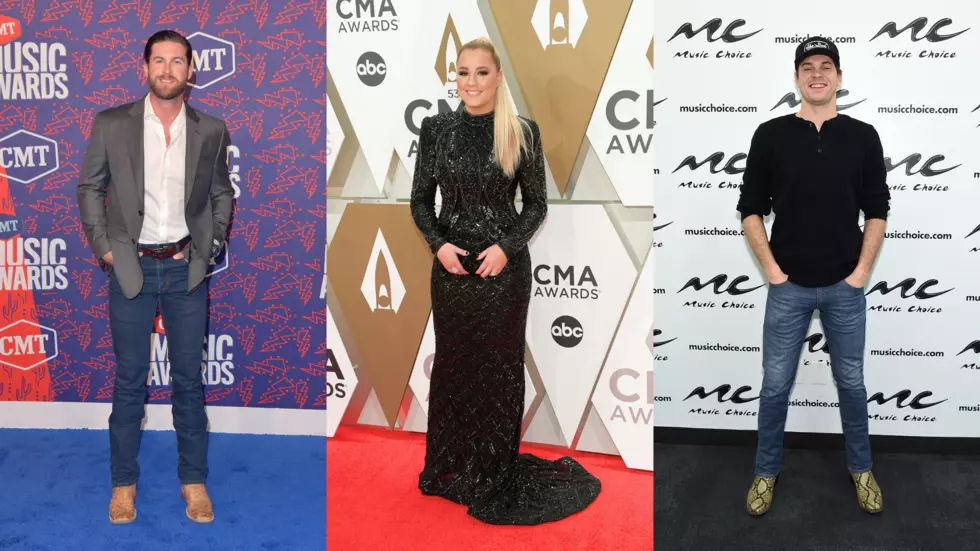 2nd Annual Holiday Hangover Show Lineup Revealed
Michael Loccisano/Jason Kempin/Jamie McCarthy, Getty Images Entertainment
This intimate concert will feature three of Nashville's brightest new country stars along with a trio of Acadiana favorites. The show will be a stripped-down, acoustic performance with each artist playing their biggest hits. The first round of performers on stage at the same time will be Kip Sonnier, Blaine Roy & Ashton Dupre.
Following that stellar opening round will be a trio of hot, up-and-comers on the country scene. We're proud to welcome Riley Green, Matt Stell and Gabby Barrett to the AcA stage.
Riley Green has already become a favorite in our neck of the woods. The Jacksonville, Alabama native is best known for his #1 hit "There Was This Girl" and his heart-wrenching current single "I Wish Grandpas Never Died."
Matt Stell has also spent time at the top of the charts with his debut "Prayed For You" having just recently peaked at #1. He has a new song that you can currently hear on 97.3 The Dawg entitled "Anywhere But On" (which is also the title of his debut album).
And last, but certainly not least, we're welcoming Gabby Barrett to the show. You may remember her from Season 16 of American Idol where she finished third. However, with great songs like her debut "I Hope", she will surely have a long career in country music.
All this great live country music for the low low price of...FREE!!!
However, the only way you can score tickets is by listening to 97.3 The Dawg and downloading our mobile app.
We'll be giving away tickets both on-air and through our app. But keep in mind, this is an intimate venue, so there are only a few free tickets to go around.
The winning begins on-air this Tuesday, December 10th both on-air and through our free mobile app.
Enter your number to get our free mobile app