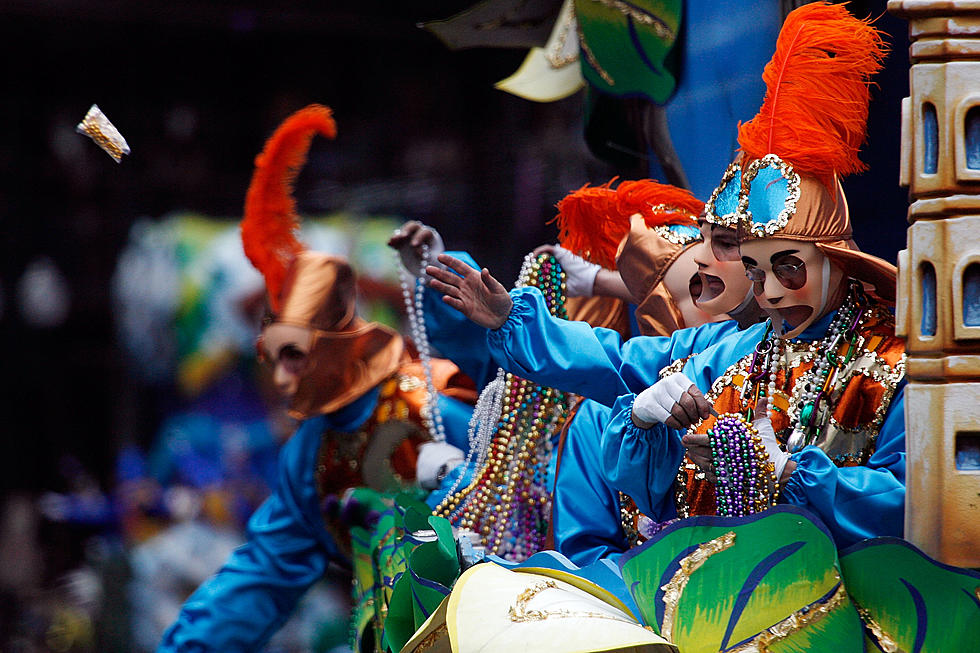 5 of the Coldest Mardi Gras Day's in History
Chris Graythen, Getty Images
South Louisiana lives for Mardi Gras each year but not always the weather.
You guys know what I mean. Will Mardi Gras be hot or cold this year?
It always seems that each year when Mardi Gras rolls around the weather is either very cold or very hot... no in-between.
Since Mardi Gras usually occurs in either February or March we can usually count on seeing a colder holiday but how cold will it be?
Well, I wish I could tell you what the weather would be like a month from now but I am not that good at guessing these things. But it did get to thinking about what was the coldest Mardi Gras in South Louisiana, and thanks to KLFY we now know what those years are.
The five coldest Mardi Gras days were:
Feb. 14, 1899: High 30, Low 15
Feb. 16, 2021: High 35, Low 16
Feb. 7, 1989: High 33, Low 27
Feb. 11, 1986: High 37, Low 28
March 4, 2014: High 36, Low 30
Also, did you know that there was a Great Artic outbreak of 1899?
I didn't and well during this year it got down to 6 degrees in Lafayette. And while that temperature is unconfirmed, I think that this year probably wins as the coldest Mardi Gras, if not day, in Lafayette.
I personally am not a fan of the cold weather but when it comes to Mardi Gras I will literally celebrate in any and all types of weather.
My Mardi Gras MVP List
Acadiana's Ultimate Mardi Gras Survival Kit