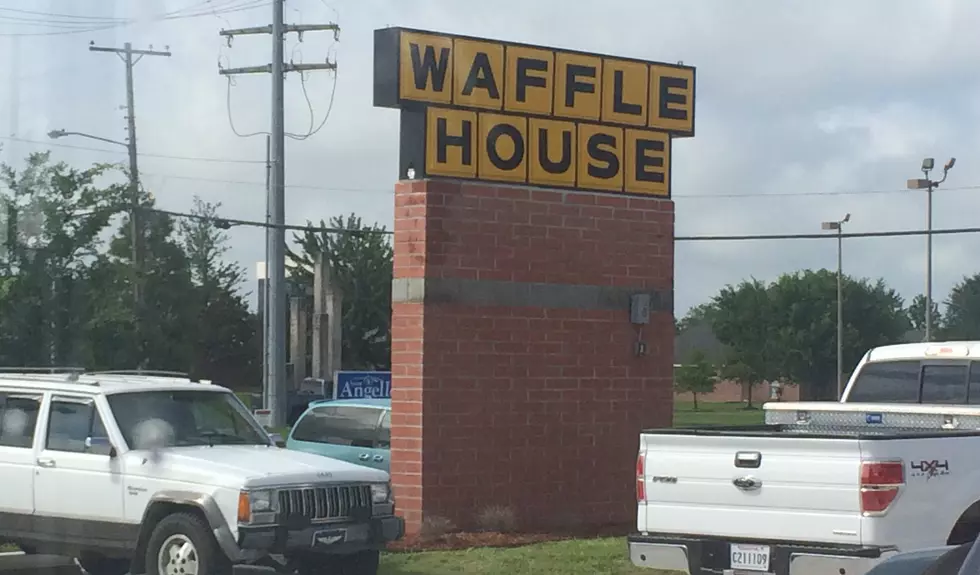 Acadiana Waffle Houses Offering Romantic Valentine's Package
Staff Photo
Waffle House
changing as of Valentine's Day.
Many of the Atlanta based casual dining restaurants will be offering patrons the option of a romantic dinner complete with candles and table cloths on Valentine's Day. This special treatment would, of course, require a reservation.
Lafayette Waffle House locations on Pinhook and North University are participating in the promotion. The locations of Waffle House in Scott, Opelousas, and Lake Charles will be participating as well. To make reservations you simply need to phone the restaurant well in advance since seating will no doubt be limited.
If you're wondering Valentine's Day at the Waffle House isn't a new thing. It's been a part of the company's lore for about 12 years now. In fact, Valentine's is the only night of the year that Waffle House restaurants take reservations. But then again, if you knew you were going to be served heart-shaped hash browns, you'd think it would be worth the phone call ahead too.