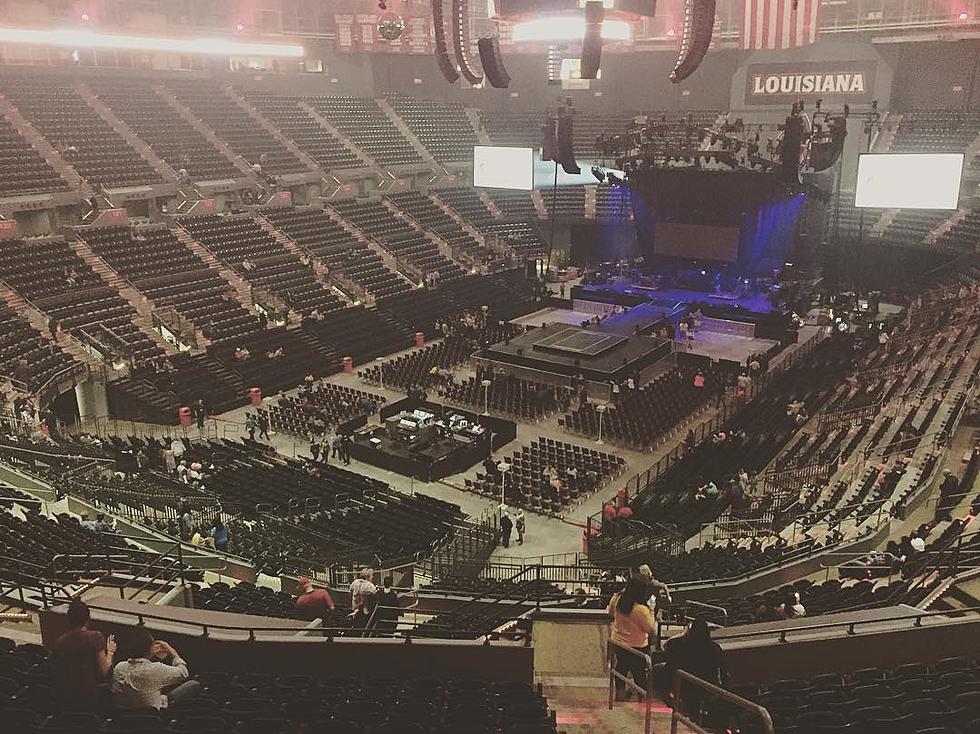 All You Need to Know Before You Go to Chris Stapleton Show at Cajundome
Cajundome, Facebook
The concert-palooza begins tonight at the Cajundome as the Lafayette venue has several great shows lined up between now and the end of the year.
Chris Stapleton brings his All-American Road Show to town with guests Brent Cobb and the Marcus King Band.
As you probably know, the Cajundome will be packed to the rafters. Additionally, the Kiwanis High School Football Jamboree is being held at Cajun Field.
As a result, parking will be tighter than usual. That's why the Cajundome wants us to share the following with concert-goers regarding parking:
Free parking at Cajundome's Gate 8 and Cajun Field Gates 4 & 5
Free parking and shuttle service from Blackham Coliseum and Cabbage Patch lots with drop off at Cajundome's Gate 12
Parking pass and limited handicap parking available at Gate 12
Drop-offs and rideshare (Uber/Lyft) encouraged
Drop off at Gate 12 or use Cajun Field pedestrian tunnel
Given the parking situation, you will want to give yourself extra time to park and enter the arena.
Along those lines, please be aware of the Cajundome's Bag Policy:
All bags subject to search; no large or oversized bags permitted
Metal detector wanding will be in effect
Express lanes will be available for guests attending without purses/bags
Lobby doors will open at 5:30 pm with the first act hitting the stage at 7 pm. Guests with 200 level tickets are encouraged to enter the Cajundome via the West Side ramp. Concessions and tour merchandise will be available on the 2nd level.
And finally, new for the concert season at the Cajundome will be the "Coca Cola Concert Corner." Join 97.3 The Dawg directly in front of the 'Dome for the festivities.
Starting at 4:30 pm, and up until doors opening, we'll have live entertainment from Jaryd Lane, ticket upgrade giveaways, concessions and more!
One of the big giveaways includes a pair of upgrade suite passes to the Audi Lafayette VIP Club. One lucky winner will score a pair of those passes which get you in the suite for the show, complimentary beer and wine, appetizers, and private restrooms to the Audi Lafayette VIP Club Suite during the concert.