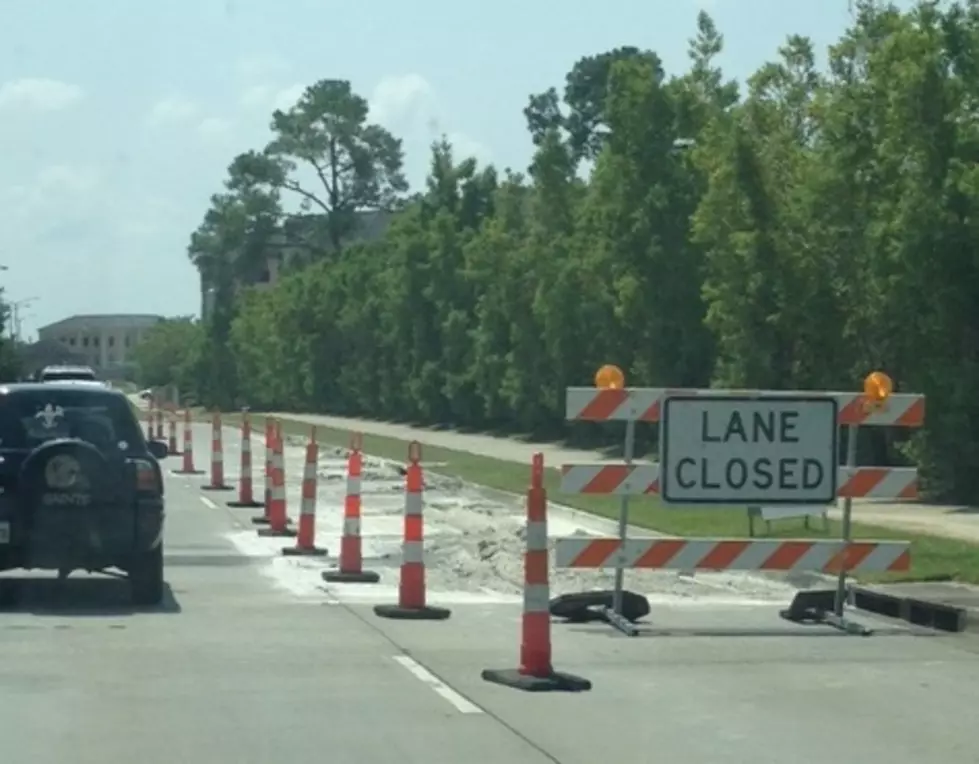 Another Intersection To Close As Part Of The Verot Widening Project
Road Closed Sign, KPEL photo, Sheree Prince
Work begins this Thursday night on Timberwood Drive at Verot School Road as part of the widening project of Verot School Road.
Louisiana Department of Transportation and Development officials say if you live in Timberwood Subdivision you will need to use Trailwood Lane in order to get in and out of the subdivision.
In addition to Trailwood, DOTD officials say you can also use Artisan, Ashy and Tolson Roads.
The road work starts on Thursday night at 9 o'clock and will be closed through 6 o'clock Tuesday morning of next week.
Officials want to remind drivers to obey all traffic signs in the construction zone.