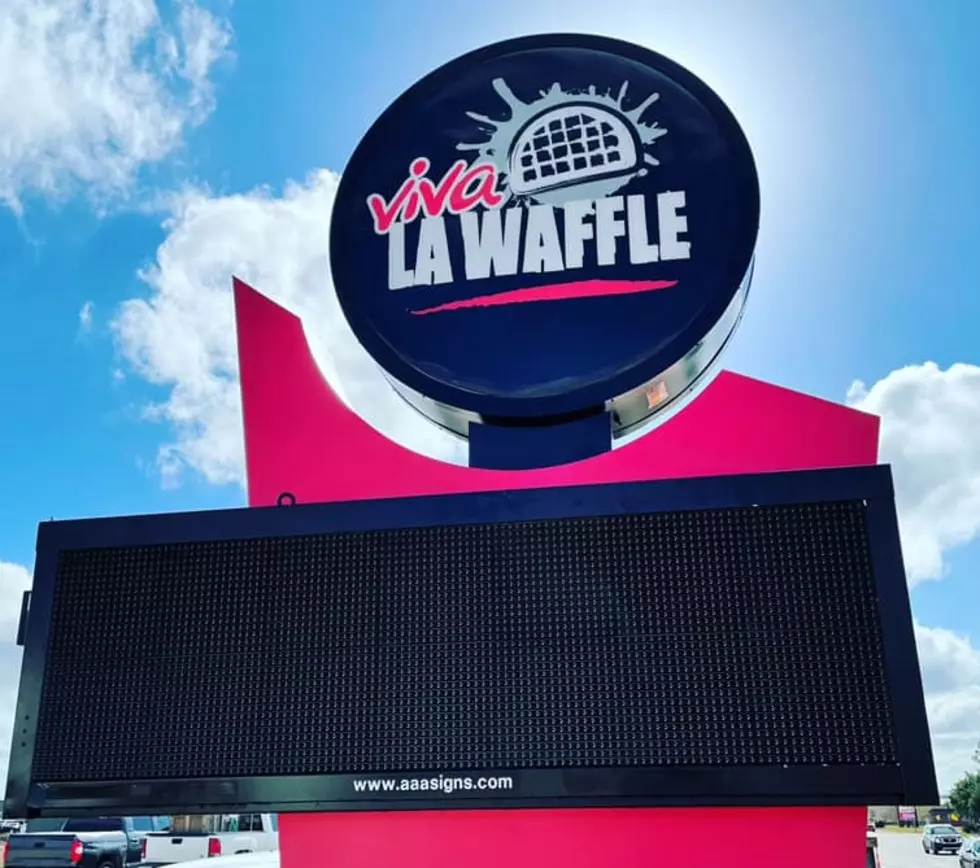 Another Lafayette Location of a Popular Restaurant Opens Soon
Facebook Photo
One of the most enjoyable things about Lafayette is the food and the music. It seems like we just can't get enough of either of these two things.
There is some good news today as a local restaurant says they will be expanding.
The Lafayette eatery has announced their plans for a second restaurant in the Hub City.
An article in the business section of the Acadiana Advocate reports that Viva La Waffle will have a restaurant location for those who love their food.
Fans of Viva La Waffle will see the new location opening up in the UL Student Union. Viva Co-owner Collin Cormier says they are moving into the old Chick-fil-A location.
The beginning of Viva La Waffle was a food truck. After years of success, the co-owners, Collin and his wife, Jasmyne, opened their first restaurant off of Kaliste Saloom Road in 2021.
It's obvious that people are pretty excited about the news:
The restaurant is popular for sandwiches that use waffles instead of bread. One menu item that has always been popular is the Rosceaux. They fry the chicken in buttermilk and drizzle it with spicy honey. The whole thing is served with a waffle wrapped around it.
Collins told the Advocate, while they are doing a soft opening, the official opening will happen next week.
The food place is also known for taking a different twist on favorite foods. Here's an example:
For those who love Lafayette's food scene, you can always check out great local restaurants like Viva la Waffle by visiting the Eat Lafayette website to find out about other places.
10 Foods Louisiana People Can't Live Without
A Week's Worth of Easy 3 Ingredient Meals