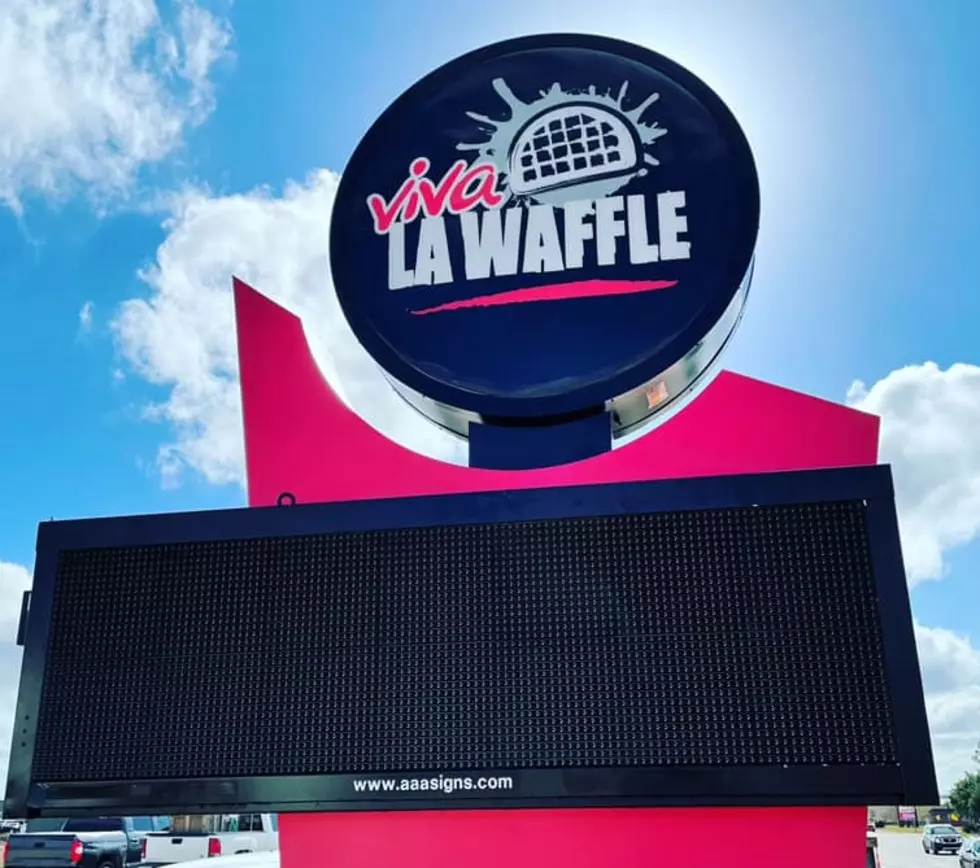 Viva La Waffle Makes Their Big Return
Facebook Photo
Since last year, we have been following the story of Viva La Waffle, and there move to a traditional restaurant setting, and the Advocate says they officially open their doors Wednesday.
Viva La Waffle operated their food truck, but they decided to shut things done in 2015. In September of last year, our colleague, Jude Walker, wrote a story about how the owners were still working on setting up their physical location at 101 Liberty Avenue, right off of Kaliste Saloom Rd., in the old Dix Daiquiris building. It all becomes a reality tomorrow!
If you are a fan of the waffles and all the accoutrement, then you are no doubt, super excited that their business kicks into high gear tomorrow.
Collin Cormier is the creator of Viva La Waffle, along with other enterprises, and now he once again has time to focus on this venture.
The following is just a few of the many items that they will be serving up according to the Facebook page:
Rosceaux is buttermilk fried chicken with a spicy honey drizzle
Figgy Piggy is made with fig preserves, prosciutto, goat cheese and arugula
Caprese is fresh mozzarella, sliced tomatoes, pesto mayo, balsamic drizzle
Buffalo is fried chicken breast that is tossed in buffalo sauce, blue cheese crumbles along with celery sauce
There will also be other favorites from their food trucks days, and there will be new items that they are adding to the menu.
The announcement about moving to a physical location was made by the company in September of last year, and they have been working on the project since that time.
"&CHAR(34)&(R[0
Ten Tips To Reach Your Goals