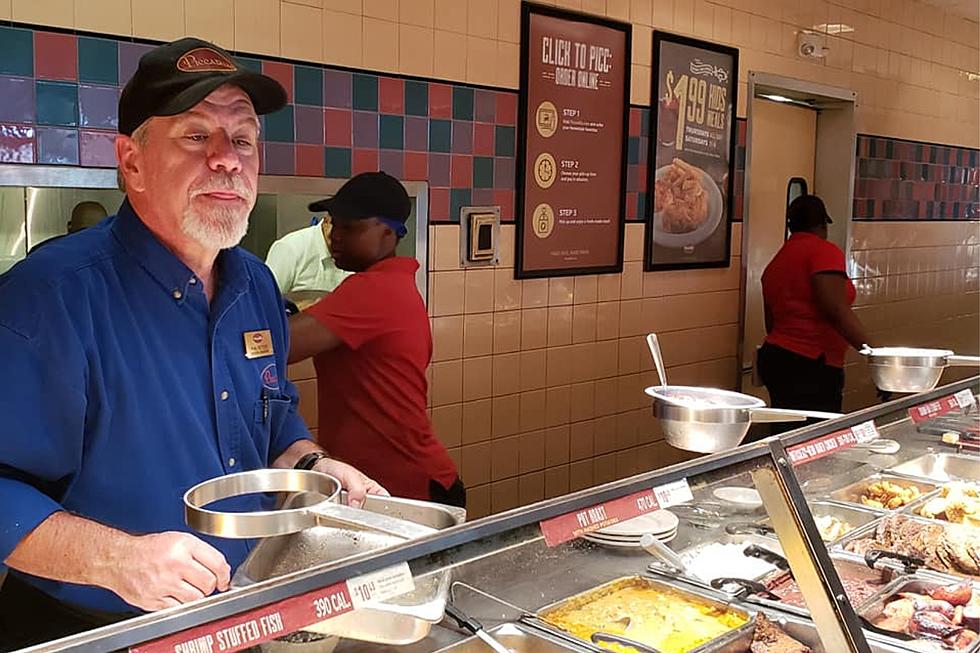 Another Louisiana Piccadilly Has Closed its Doors and We Must Protect the Lafayette Location at All Costs
Photo Courtesy of Kaliste Saloom, Facebook
After over a half-century of serving the Alexandria, Louisiana community, Piccadilly Cafeteria has sadly closed its doors.
The announcement was made through a sign on the cafeteria's entrance in late June, expressing gratitude to loyal customers while directing them to the nearest operating locations in Shreveport and Lafayette, Louisiana.
With the closure of the Lafayette Oil Center branch in late 2019, the Piccadilly Cafeteria on Arnould Boulevard in Lafayette remains standing as the sole remaining Lafayette location.
Although the financial status of the Lafayette branch is uncertain, recent conversations in the community have emphasized the importance of supporting local eateries before it's too late.
As other nostalgic establishments like BJ's Pizza House and Cafe Vermilionville have recently faced closure, it becomes increasingly evident that the experiences and memories shared within these cherished locations hold far more significance than the mere culinary delights they offer. Let us take this opportunity to revisit the Lafayette Piccadilly Cafeteria—a rare gem among cafeteria-style restaurants in Louisiana.
The recent sight of long lines outside BJ's Pizza House during its final days, following its announcement of permanent closure at the end of June, serves as a stark reminder of the impact of losing these treasured establishments.
In an effort to boost support for Lafayette's local businesses, Developing Lafayette recently proposed a weekly initiative focusing on selected establishments. However, given the city's abundance of restaurants and beloved eateries per capita—surpassing many other cities in the country—successfully championing every favorite spot becomes an intricate challenge.
The closure of Piccadilly Cafeteria in Alexandria reminds us of the rarity and importance of establishments like it in today's culinary landscape. As more cafeteria-style restaurants shut their doors, we are privileged to have the Lafayette Piccadilly Cafeteria as one of the few remaining in Louisiana. It is our duty to preserve this nostalgic haven by revisiting it soon.
As I mentioned earlier, memories forged within venues like Piccadilly carry a weight that surpasses the mere satisfaction derived from the food served. While the quality of the fare is undeniable, the core memories and shared moments experienced in these cherished locations are more valuable than any dish or pizza that ever graced their kitchens.
So, let us heed this reminder and visit the Lafayette Piccadilly Cafeteria—a rare gem among Louisiana's cafeteria-style restaurants—preserving its legacy as one of the few remaining icons of culinary nostalgia in the state.
50 Most Popular Chain Restaurants in America
YouGov investigated the most popular dining brands in the country, and Stacker compiled the list to give readers context on the findings. Read on to look through America's vast and divergent variety of restaurants—maybe you'll even find a favorite or two.