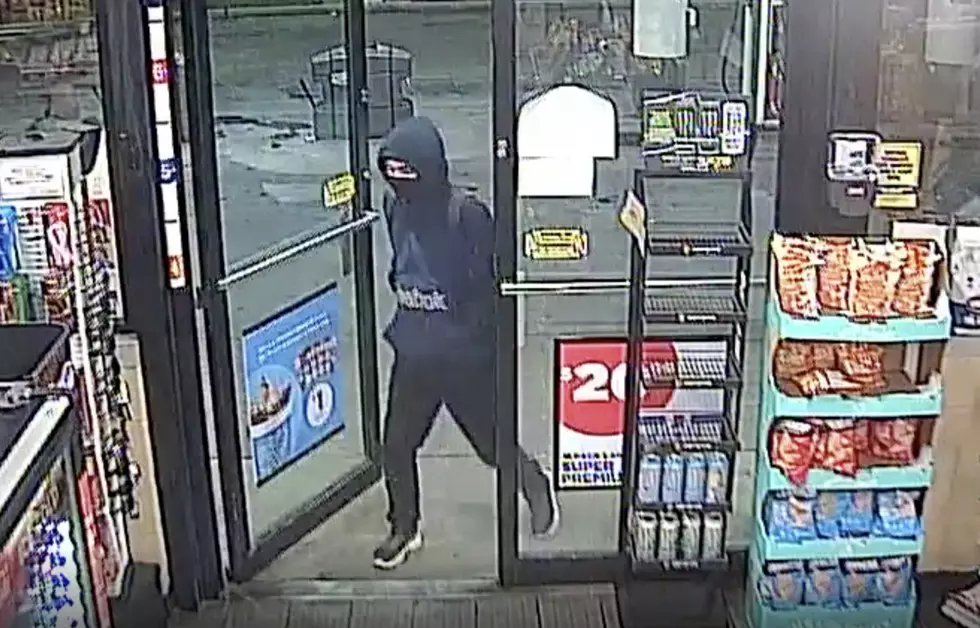 Armed Robber in New Iberia Gets Away with Cash, Lottery Tickets
Credit: Iberia Parish Sheriff's Office
NEW IBERIA, La. (KPEL News) - A man held up gas station in New Iberia with a semi-automatic rifle and made off with some cash and lottery tickets, and law enforcement are seeking the public's assistance in finding the thief.
Early Monday morning, roughly 3 a.m., an unknown white male entered a Valero gas station on East Main Street in New Iberia. The suspect produced what the Iberia Parish Sheriff's Office describes as an "AK-style weapon" and demanded cash and Louisiana Lottery scratch-off tickets.
At the time, the suspect was wearing dark clothes, including a black Reebok hoodie with the hood drawn and his face covered. He is believed to be between 5 ft. and 5 ft. 6 in. in height.
The sheriff's department is currently searching for the suspect and calling on the public for help.
According to the sheriff's office, anyone with information regarding the identification of the suspect is urged to contact the Iberia Parish Sheriff's Office at 337-369-3711 or contact Detective Lloyd Ledet (337-256-7802).
You can also Submit A Tip on the Iberia Parish Sheriff's App or Iberia Crime Stoppers.
Armed Robberies Across Acadiana in 2022
Of the crimes that have headlined 2022,
armed robberies
have been among the most prevalent.
Armed robberies - as they become more prevalent in a community - steal peace from the citizens who live there. These crimes may start out as a thief trying to steal from the victim but many times that thief turns into a murderer when that weapon is actually used.
Let's take a look at headline-catching cases involving armed robbery in 2022.
List of Homicides and Deaths in Acadiana for 2023
Whether you pay attention to the news each day or just sporadically check in every once in a while, I think you will agree that we are often reading about homicides and deaths around Acadiana. 2023 seems to be showing that Acadiana will have a busy year when it comes to homicides, fatal crashes, and pedestrian deaths.