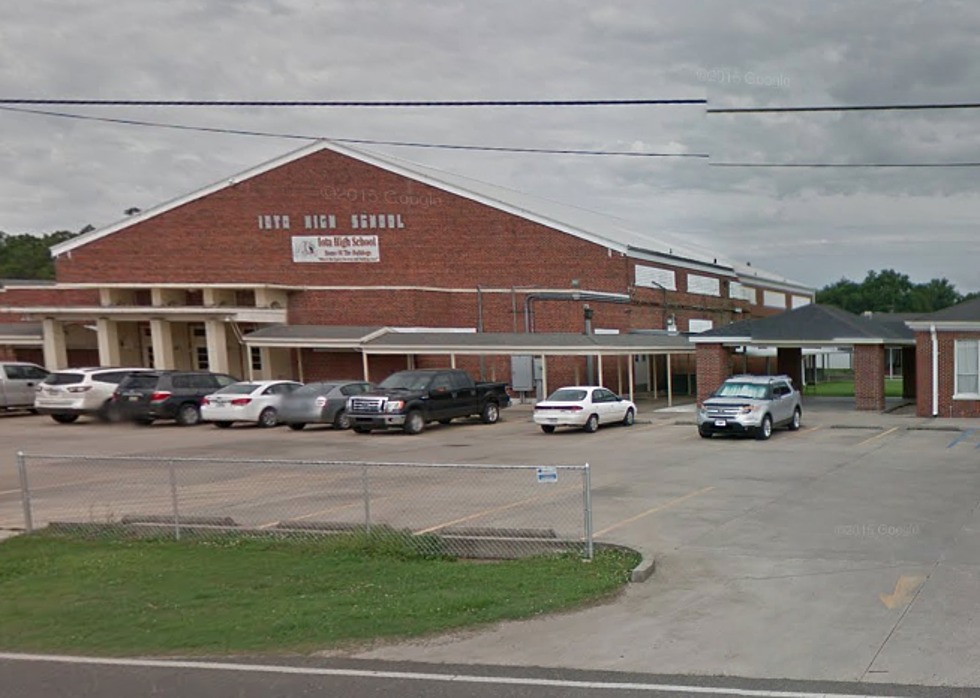 Arrest Made in Iota School Threats
Google Maps/Google Streetview
Police in Iota have arrested a 14-year-old with ties to the Iota school system in connection with a series of recent threats made against those schools. That information was conveyed to the public in the form of a social media post on the Iota Police Department Facebook Page.
The unnamed juvenile is currently being held on four counts of terrorism. Iota Police Chief Damon Daigle says more information about the suspect and the arrest will be released at a later time.
Iota High School, Iota Middle School, and Iota Elementary school had been closed because of the threats that were received late last week. The schools were closed on both Thursday and Friday of last week.  Those schools re-opened their doors to students yesterday.