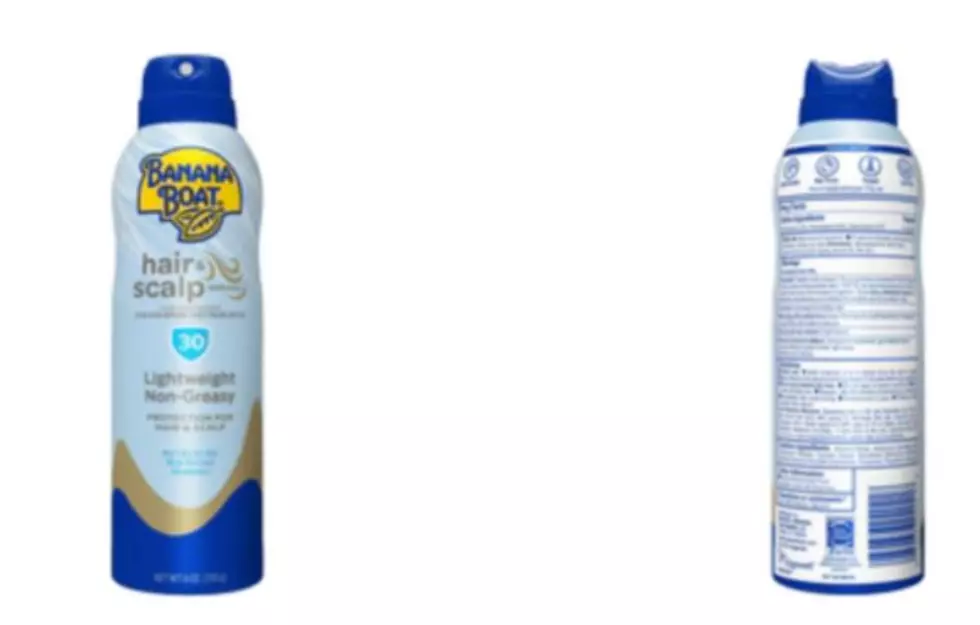 Banana Boat Expands Sunscreen Recall
Via FDA Recall Website and Edgewell Personal Care
Banana Boat is expanding an already existing recall.
They are expanding the recall involving Banana Boat Hair & Scalp Sunscreen Spray SPF 30 from July of 2022.
This product is being recalled because of the presence of benzene, which is classified as a human carcinogen.
Benzene is not an ingredient in Bobana Boat products, according to Edgewell Personal Care Company. However, the company says a review showed that unexpected levels of benzene came from the propellant that sprays the product out of the can.
The products that are involved in the recall all have the same UPC code: 0-79656-04041-8.
The products also have the following lot codes and expiration dates:
20016AF Dec. 2022
20084BF Feb. 2023
21139AF April 2024
20301CF Sept. 2023
The Sunscreen was distributed to retailers nationwide and online. However, the retailers have been notified of the recall and were advised to pull the product from their shelves.
If you have the product involved in the recall you are urged to throw it away. You can also contact Edgewell Personal Care at 1-800-689-3988 for information on how to be reimbursed for your purchase.