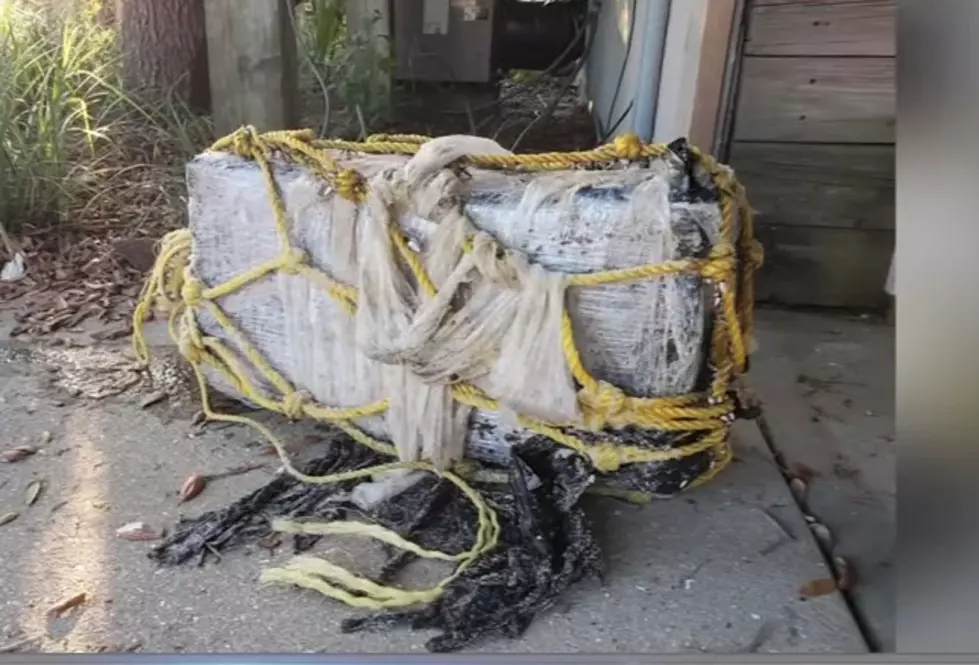 Beachcombers Find Over A Million Dollars In Drugs On Orange Beach
Fox10 News - WALA via YouTube
A lot of South Louisiana families are soaking up the sun along the Redneck Riviera this week. That stretch of the Gulf Coast that includes Mississippi, Alabama, and Florida beaches is especially popular this time of year. However, there is one souvenir that law enforcement officials are urging beachcombers not to bring home.
In recent days law enforcement officials say beachcombers walking in the area of Orange Beach Alabama near Phoenix 10 and Lei Lani Condos have reported finding packages of illegal drugs washed up on the beach.
One vacationer walking along the beach discovered a package that contained 21 pounds of marijuana and a kilo of cocaine. On another day another vacationer noticed a package on the beach that was found to contain 38 kilos of cocaine. In both cases, the contraband material had been wrapped watertight.
Law enforcement officials speculate that the packages had been in the water for some time as they were covered with barnacles. The street value of the narcotics was estimated to be over $1 million dollars. Local, state, and federal law enforcement agencies are working to determine the source of the drugs. However, that could be nearly impossible to do.
Law enforcement officers also remind you to notify them immediately if you spot contraband on the beach. This is not something you should pick up, take back to your place and then call the police. That could put you in a world of trouble. And not the kind of trouble we like to get into when we are on vacation.