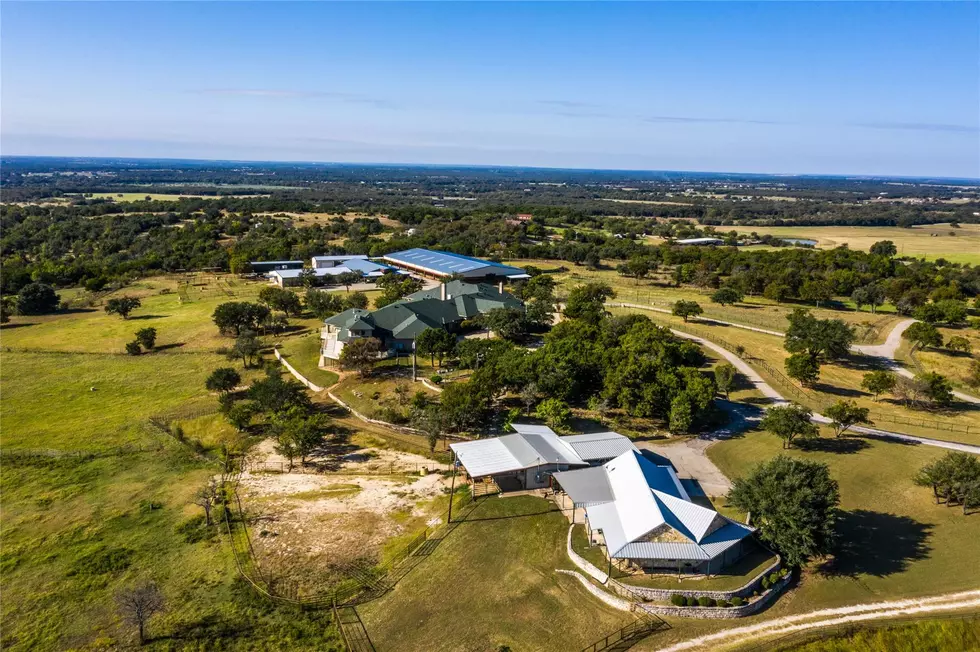 Bob Kingsley's Bluestem Ranch in Texas on the Market For a Cool $8.2 Million [Pics]
Williams Trew Real Estate
The late Country Radio Hall of Famer Bob Kingsley's legendary Bluestem Ranch, located in Weatherford, Texas is for sale.
Kingsley's wife and business partner, Nan, put the 141-acre horse estate on the market after she and Bob called the place home for 25 years. The asking price is $8.2 million.
"As a Jewish girl from Baltimore who spent her career in New York City and Los Angeles, never in a million years did I think I'd end up spending the better part of my life -- and 25 years of the 36 years I was with Bob -- in Weatherford, Texas," said Nan Kingsley. "But..looking back on my time in Texas, I would not change it for anything. The memories we shared together building our home and converting the ranch into the dream property Bob always envisioned will be with me forever. I look forward to seeing another family experience this unique and wonderful slice of Texas, just west of Fort Worth."
The buyer of the property will be just its third owner.
The property boasts a main home built in 2006 that features 3 beds, 2 offices, 3/3 baths, wine room, and home gym and totals 10,438 square feet. There is also a 3-bedroom guest home, 19 stall horse barn, and covered arena.
To view the listing, click here.
See Inside Bob Kingsley's $8.2 Million Bluestem Ranch: