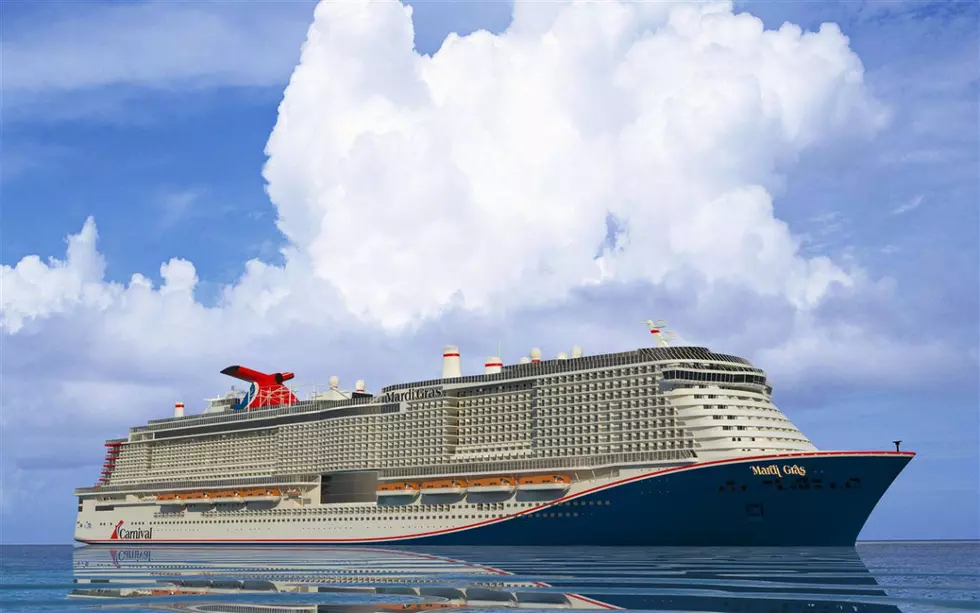 Carnival Chooses 'Mardi Gras' For Its New Largest Ship
Carnival Cruise Lines
Their newest ship will be called Mardi Gras and it will set sail in 2020. It will also be the largest ship in Carnival's fleet.
The name is actually not new to the Carnival Cruise Line. It was their first cruise ship's name back in 1972, but was later retired.
"The name Mardi Gras is no stranger to cruise folks -- this was the ship that introduced Carnival-style fun to the world," says the company. "And now, it's also the nameplate that's gracing our next ship!"
Mardi Gras is expected to weigh 180,000 tons and carry up to 6,500 passengers. The ship is currently under construction and will be Carnival's largest vessel.
Its home port will be Port Canaveral in Florida. Expect itineraries to be announced in January 2019 and go on sale later in the month.