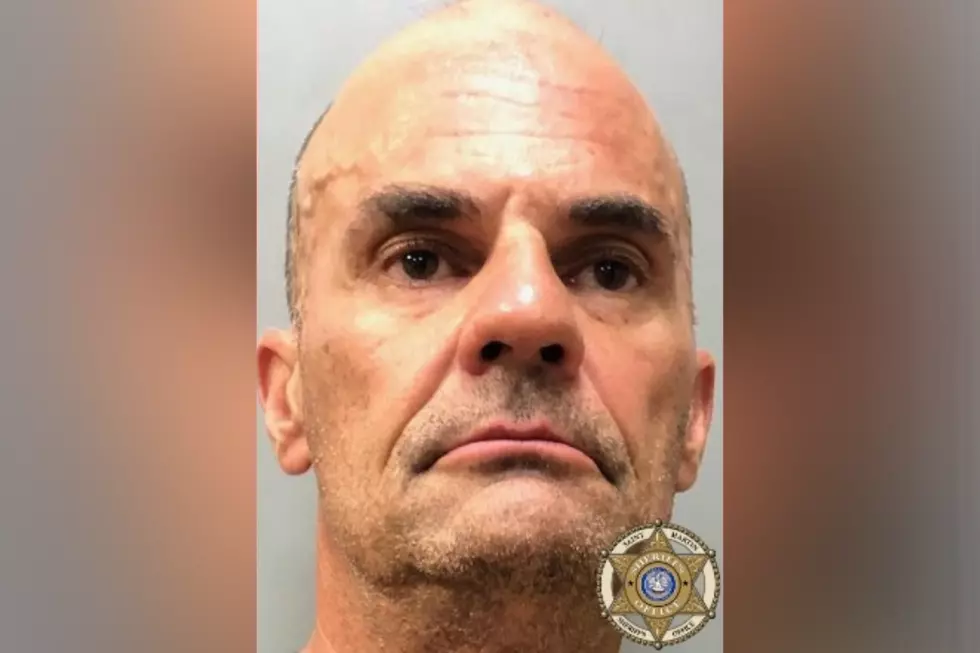 Cecilia Man Arrested On Sex & Drug Charges
St. Martin Parish Sheriff's Office
A man from St. Martin Parish was arrested late Monday night after deputies say that allegations of a sexual nature were made against him.
A call came into St. Martin Parish deputies, and they responded to start their investigation into 49-year-old Colby Calais. The man was arrested at around 11:30 Monday night following an investigation by authorities.
The sexual assault allegations were not the only reasons that deputies with St. Martin Parish ended up arresting Calais.
St. Martin Parish Sheriff's Office Spokeswoman Major Ginny Higgins says that Mr. Calais was arrested on four different counts including the following:
One count of Third Degree Rape in Violation of LA. R.S.
One count of Possession of Schedule II Controlled Dangerous Substance (Methamphetamine) in Violation of LA. R.S. 40:967
One count of Possession of Schedule I Controlled Dangerous Substance (Marijuana) in Violation of LA. R.S. 40:966
One count of Possession of Firearm or Carrying Concealed Weapon By a Person Convicted of Certain Felonies in Violation of LA. R.S. 14:95
The drug charges, according to Higgins, were leveled against Calais after a judge issued a search warrant for Calais' home which is in the 1100 block of Grand Anse Highway in Cecilia.
When investigators got to that address, they say they found a firearm, marijuana and methamphetamine.
They also charged him with one of the crimes, Higgins says, because he was not allowed to be in possession of a gun due prior charges.
After this man was arrested, deputies booked him into the St. Martin Parish Correctional Center. Now, at the time of Calais' arrest, no bond had been set in connection with his case.