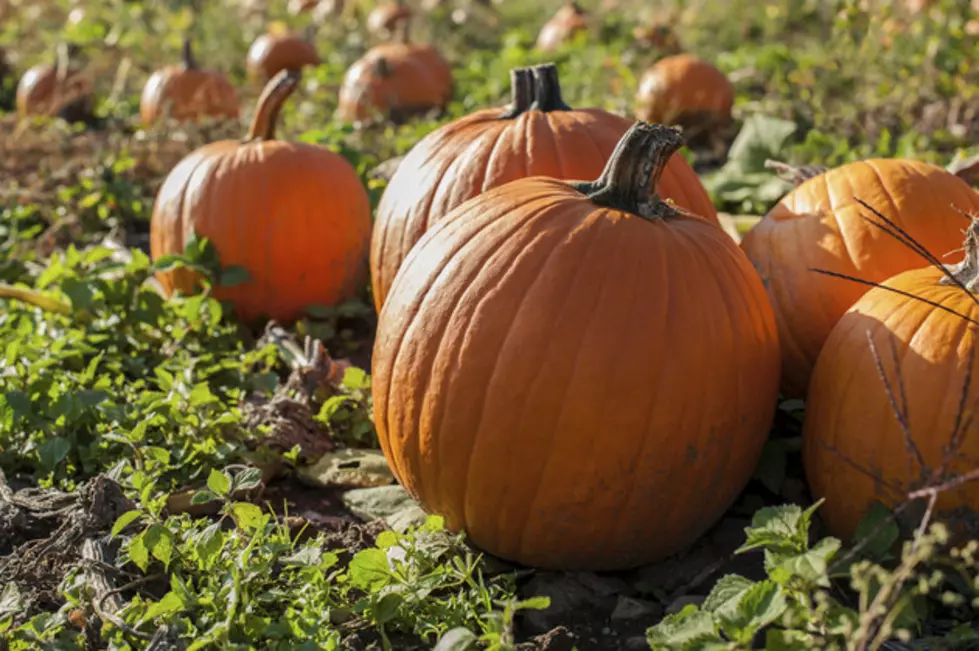 Celebrating Pumpkins South Louisiana Style
AllenSphoto, ThinkStock
Pumpkins. If ever there was a symbol of Autumn it would have to be the often odd-shaped orbs that are showing up everywhere in Acadiana this time of year. I am more of a fan of looking at pumpkins than I am of doing anything else with them. However, I know you love the gushy gutted gourds so let's talk about where you can find pumpkins in all shapes and sizes.
The Pumpkin Patch at Covenant United Methodist Church, this has become quite the iconic Lafayette place to visit during the weeks leading up to Halloween. The Pumpkin Patch has just opened for 2019 and is located on the grounds of the church. That address, by the way, is 300 Martial Street in Lafayette.
The Pumpkin Patch is open from 3 pm to 7 pm Monday thru Friday. It's open from 9 am until 7 pm on Saturday and on Sunday the hours are 12 noon to 7 pm. This weekend the Pumpkin Patch is hosting an arts and crafts show too, so there's another great reason to experience this great family fun event.
Meanwhile, in downtown Lafayette on Saturday you might think the pumpkins have overtaken the town. Don't fret, it's just the Great Painted Pumpkin Festival. That event features painted pumpkins, a painted pumpkin contest with cash prizes, and face painting for those little pumpkins that you and I call our kids.
The Great Painted Pumpkin Festival is a fundraiser for non-profit organizations across Lafayette and Acadiana. If you'd like to paint a pumpkin and have it join the gaggle of gourds that will be surrounding Parc International on Saturday evening it's as simple as showing up. In exchange for your donation to the cause, you'll be provided a pumpkin, markers, and other art supplies. All you'll have to do is show up and bring your creativity.