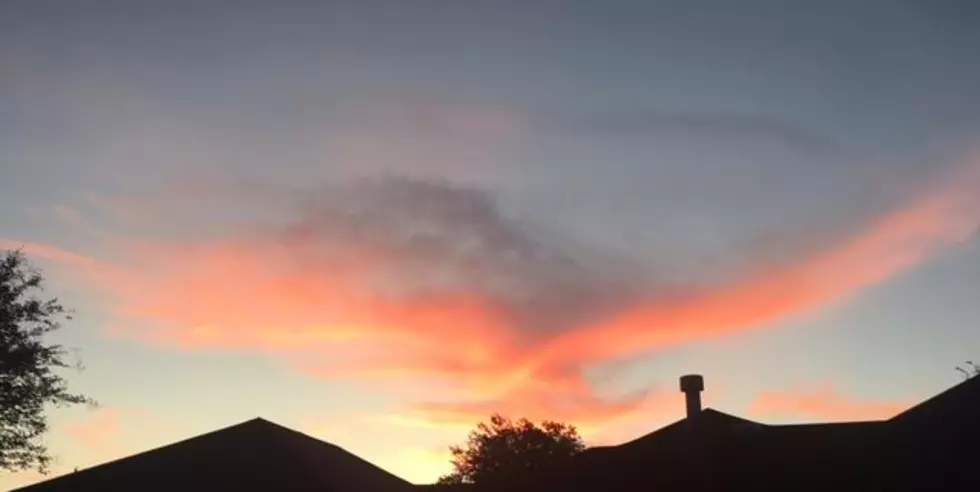 Chance of Showers Returns to Acadiana Tuesday Night
Staff Photo
It looks as if the weather pattern for South Louisiana will be taking a break from midweek severe storms this week. That's a good thing. That doesn't mean we won't have a chance of rain during the night time hours of Tuesday into early Wednesday, its just means that forecasters don't think those storms will get as strong as the storms we've experienced during the midweek days the past couple of weeks.
A weak cold front is expected to influence South Louisiana's weather late in the day on Tuesday. That frontal system will create enough instability to generate a moderate risk of showers or thundershowers. Right now forecasters have the overnight rain possibilities for late Tuesday into early Wednesday at 40%.
The Storm Prediction Center is not forecasting that any of these storms will reach the criteria necessary to be deemed severe. That being said, we can't rule out some gusty breezes and a few minutes of heavy rain during these storms as they pass over localized areas.
Forecasters believe the threat of showers will clear the area early Wednesday and the rest of the week will remain rain-free until sometime during the day on Friday. That's when the next storm system is expected to kick up more showers.
By the way, rainfall amounts will not be that great during the showers forecast for Tuesday and for Friday so if you put in a bunch of new plants and flowers, don't forget to water them a time or two over these next few dry days.
9 STEPS TO BUILDING THE PERFECT BOX GARDEN