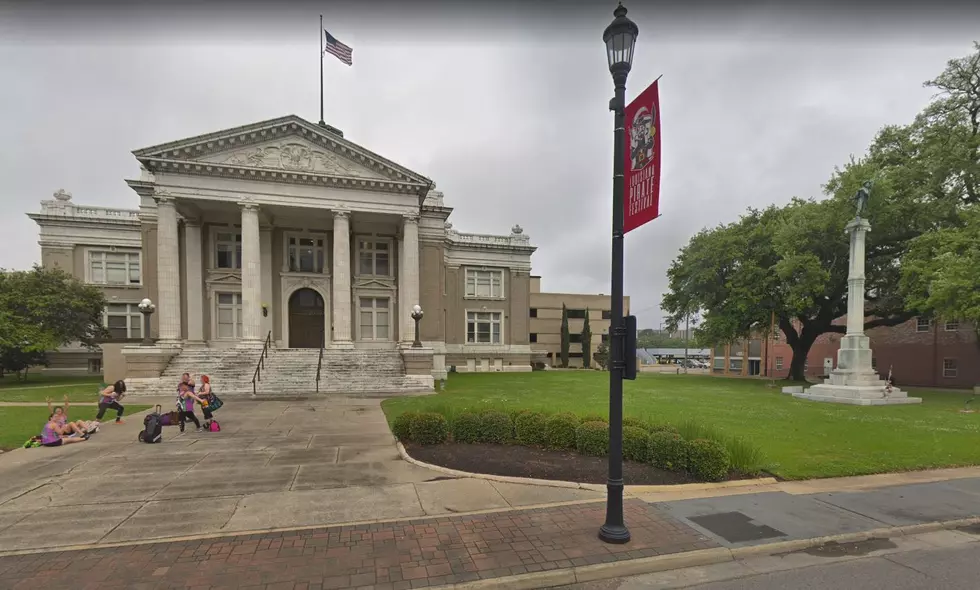 Confederate Monument to Remain at Calcasieu Parish Courthouse
Google Maps/Google Streetview
Last night members of the Calcasieu Parish Police Jury took a vote on what would be next for the South's Defenders Monument, a Confederate-era monument erected to honor those that served in the civil war. The question at hand was simply, should that monument be moved from the place on the Calcasieu Parish Courthouse lawn where it has stood since 1915.
KPLC Television had cameras in the Police Jury chambers when the vote was taken.
When the votes were counted the tally was 10 to 5 in favor of keeping the monument in its place. In watching the video from the story published by KPLC, it appears as if the votes to remove and or keep the monument were split along racial lines.
As you might imagine the announcement that the monument was not going to be removed was met with disappointment by those that had asked not only the Police Jury but the Lake Charles City Council to consider moving the monument off of the courthouse lawn.
Those who were in support of the monument staying put were elated with the Police Jury's decision. Many of those supporters have called the monument a piece of history for Southwest Louisiana and not a monument to racially motivated beliefs of the past.
Many communities across the South have removed, replace, relocated, or at least rethought the significance of the Civil War era or Confederate themed monuments in their community. In some cases, citizens have even forcefully removed the monuments before civic leaders even had time to react.
.
KEEP READING: See changes enacted since George Floyd's death