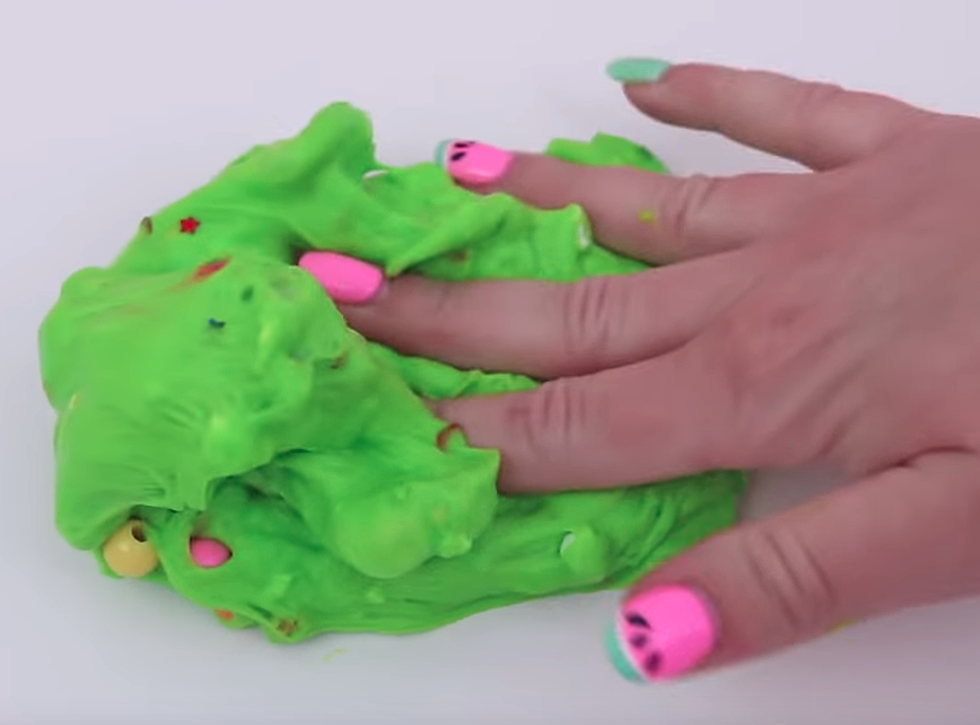 Consumers Warned Of Dangerous Chemical In Popular Toys
Gillian Bower Slime via YouTube
If I asked you what the children's themed television network Nickelodeon was famous for you'd probably give me a one-word answer. That word, Slime. It seems the network has made a generation or two of kids smile by dumping a slime like substance on the famous and infamous.
Now, Slime or a slime like substance is available for home use. However, some consumer groups are warning that this particular kind of slime might not really be welcome in a home with kids. 
According to a report entitled Trouble in Toyland, the US Public Interest Research Group Education Fund is suggesting that high levels of boron in the slime make it not safe for consumers. Boron is a nonmetallic element, and compounds of it, such as borax, have been used in products for decades, ranging from detergents to roach poison.
Not everyone agrees with the findings of the watchdog group. In fact, at least one expert suggested in a report published by CNN.com that the entire thing was being overblown. This expert suggested that a child would have to do something well beyond reason to make it toxic.  Of course, parents know kids do things beyond reason all the time.
The bottom line is the product has been deemed safe to be sold in stores in the United States. As of now, there is no recall of the product or no additional warning being mandated by the governmental authorities.