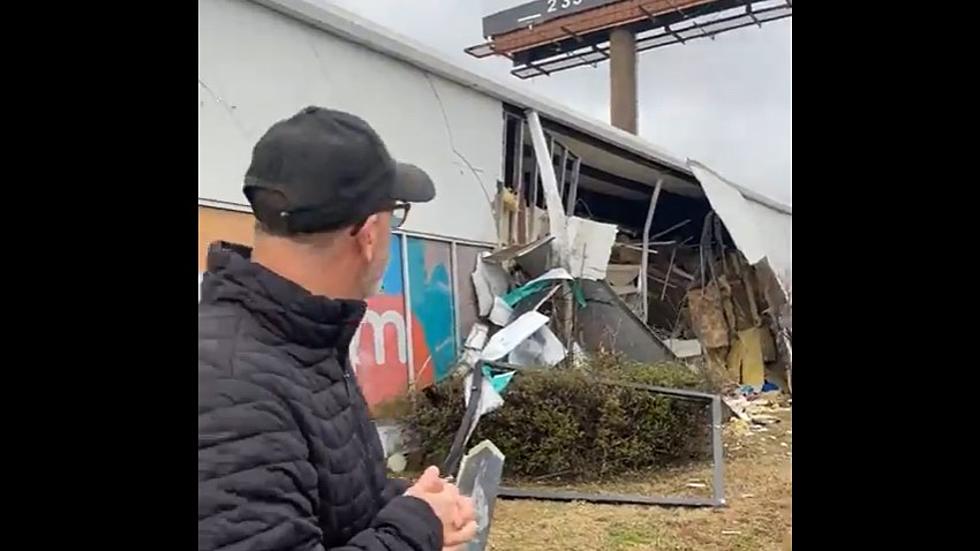 Driver on the Run After Crashing Through Lafayette, Louisiana Church
Credit: Pathway Church/Facebook
LAFAYETTE, La. (KPEL News) - A church on Ambassador Caffery is looking at some major repairs after a car drove through the front of the building.
The Pathway Church alerted the public to the incident on their Facebook Page the morning after it happened.
The church, located on the 3200 block of Ambassador, was damaged in the early hours of February 11. Officers were called out to the church, which they found to be heavily damaged after the vehicle went through.
The vehicle was still at the scene when officers arrived. However, the driver appeared to have fled prior to them getting there.
The driver is believed to be Israel Orozco, a 20-year-old white male in Lafayette, who now has two outstanding warrants for his arrest - one for Improper Lane Usage and the other for Hit and Run Driving.
The Lafayette Police Department is asking the public for assistance in locating Mr. Orozco. If you know his whereabouts, you are encouraged to contact Lafayette Crime Stoppers at 232-TIPS.
Here Are 17 Louisiana Jobs That A.I. Will Probably Replace
According to
Business Insider
, these careers are the most at risk to be replaced by Artificial Intelligence, or A.I.
The Perfect Getaway Spot is Located in Breaux Bridge
In the heart of Cajun country, there is a perfect spot for a scenic getaway at Bayou Cabins. Bayou Cabins is located at 100 W Mills Ave, Breaux Bridge, LA 70517.