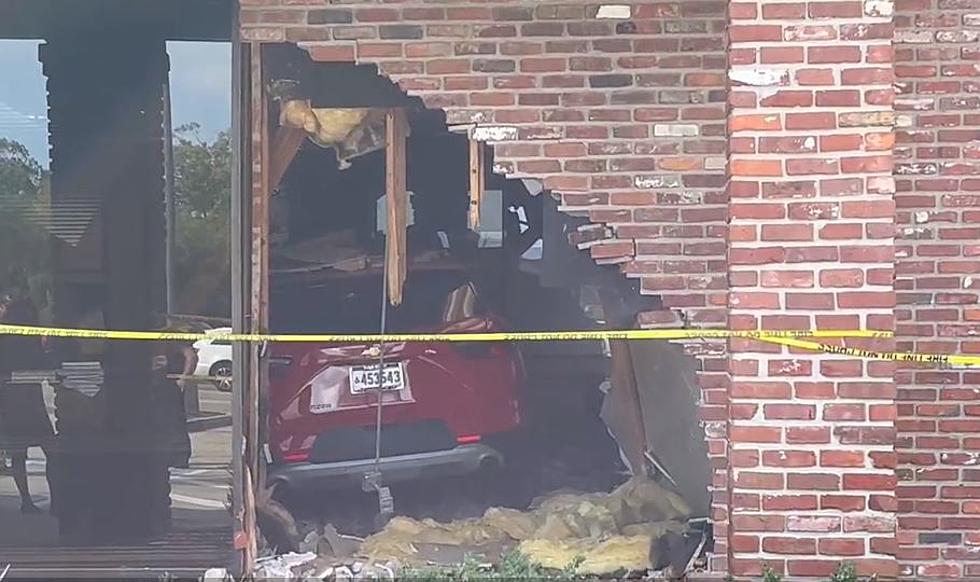 Elderly Woman Accidentally Drove Her Car Through a Chase Bank in Baton Rouge, Louisiana
WBRZ
An elderly woman crashed her car through a brick wall and into the lobby of a Chase Bank in Baton Rouge on Tuesday afternoon.
The woman was taken to a local hospital with non-life-threatening injuries.
The incident happened shortly after 3:00 p.m. at the Chase Bank on Jones Creek Road near Woodland Estates.
As you can see in the pictures, the vehicle was completely inside the bank after smashing through a wall.
WAFB TV station in Baton Rouge has video of the car being towed out of the building. You can view that video here.
According to the East Baton Rouge Parish Sheriff's Office, the woman admitted to mixing up her pedals and driving through the bank by mistake.
A first responder on the scene said it was a miracle that no one inside the bank was injured. Investigators said that the vehicle came within inches of hitting a woman who was seated in the lobby.
Viral Pop Culture Halloween Costume Ideas for 2023
Gallery Credit: Ryan Reichard